Learning is Fun on the Farm!
Offering educational field trips has been a priority for us since we opened our farm to the public. If you drive by the farm most any weekday morning in the spring or fall, and you'll likely see children here — laughing, playing and learning! We make learning about agriculture fun by tailoring field trips to suit the age of your students and at the same time meet the Virginia Standard of Learning requirements that educators need for field trips.
We intend to continue — but in a little different way this year.
Bear with us while we prepare to meet new guidelines while still making learning fun!
We hope to be ready to schedule field trips starting September 15, 2020.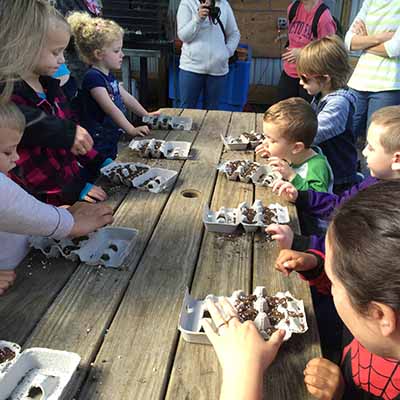 Spring
Spring Season Learning
We focus on planting/growing, baby animals, earthworms and more.
Get more info …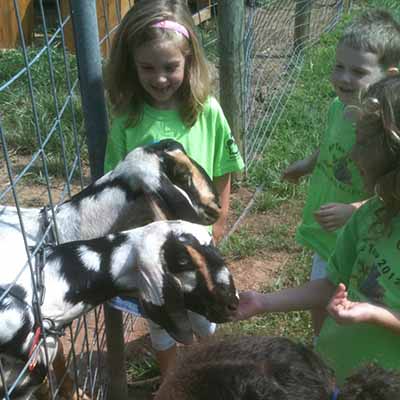 Summer
Summertime Learning
We focus on all the activities that take place on a working farm.
Get more info …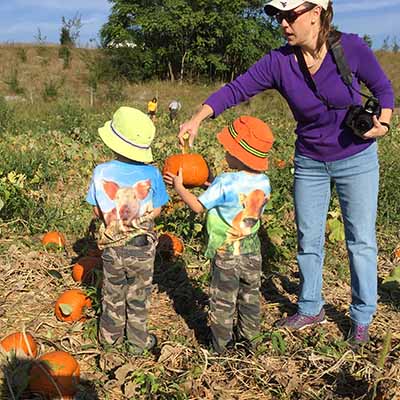 Fall
Fall Season Learning
Please stay tuned as we adjust our learning labs to accommodate Covid Requirements here at the farm.
Read more …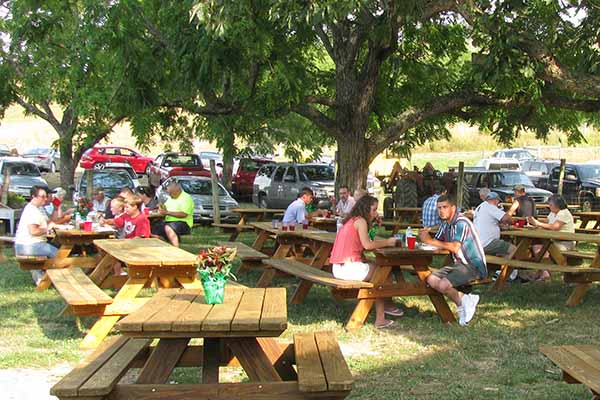 Lunch + Free Range Time
Students will have free time to play as schedule allows. We recommend our barnyard play area will be available (see attractions). We recommend 3 hours for field trips, including time for lunch, snacks and free time. You may bring picnic lunches to enjoy at the farm. If your plans require less time at the farm, we'll adjust your itinerary to include what is most important for your SOLs.
Growing up on a farm …
We have lived the the heritage of agriculture and know its importance in our everyday living. That knowledge of farming  is critical to the education of today's children.  Understanding agriculture leads to a better understanding and appreciation of where their food comes from. You've heard the saying  "No Farms, No Food!".
We work very hard to provide a safe environment for our visitors.  As a result, our grounds are closed to the general public during the morning hours of field trip days.  Special needs children are always welcome, as most attractions are handicap accessible, including the carousel and hayrides on the farm.
Good to know …
While our focus is preschool to first grade, we can host learning adventures for any classroom level.  Possibilities include:
Custom presentations to older grades on mapping skills
Agritourism presentation to FFA classes
College classes on elementary education, foreign delegations
Just let us know what your needs are and we'll be glad to work you into the calendar