Corn Maze, Pumpkin Patch and more!
Celebrating 15+ years of corny fall family fun in the country with 7-acre pumpkin patch, more than 40+ attractions and activities … and lots of good things to eat! This fall, get your groove on —  with the whole farm themed to celebrate Woodstock '69. Peace, Love and Pumpkins, brother!
Fall Season | August 31, 2020
Mondays – Fridays 3-7pm
Saturdays in September 10am – 7pm
Saturdays in October 10am – 10pm
Sundays Noon – 5 pm
WeekDAY Farm Admission
$10/person includes all attractions/activities.
Under age 2 are free.
Grandparents with grandkids — half price!
WeekEND Farm Admission
$10/person includes all attractions/activities.
Under age 2 are free.
Grandparents with grandkids — half price!
We're Open Labor Day and Columbus Day, too!
Open Monday, September 2 (Labor Day) and Monday, October  14 (Columbus Day) 10am-7pm.
Admission: $10 per person. Children under age 2 are free.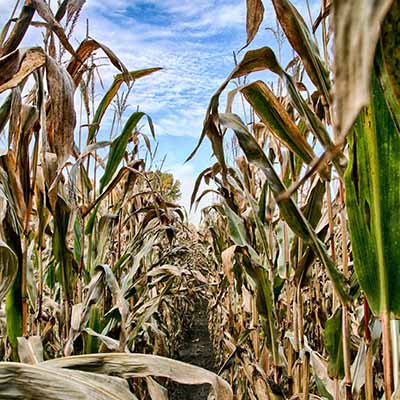 It's aMAZEing!
Think of the fun you and your family can have playing our brand of "Maize-opoly" as you wander the paths in our corn field. Saturday nites in October, get lost in the moonlight (bring a flashlite)!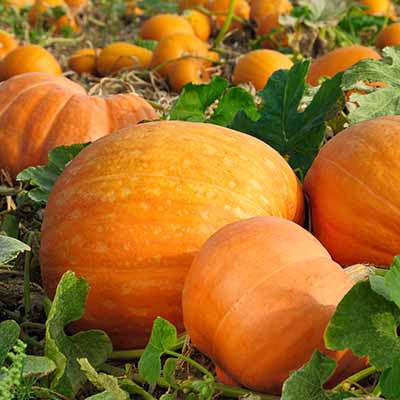 Pumpkin Patch
 Take a wagon ride to our pretty patch! Farmer Gary grows over 60 varieties of pumpkins and gourds on seven acres right here on the farm. U-pick or shop the pre-picked selection piled up outside the country store.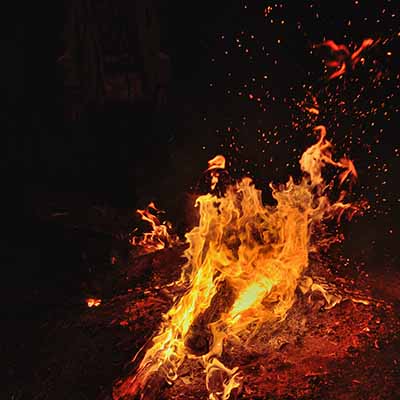 Campfires
Reserve your very own campfire for your visit at the farm. Bring your own fixin's for hotdogs or S'Mores — or pick some up from our food venues. Great for groups or families. Reserve early!  Go to: Campfires
Farm Activities (30+)
Sound Garden, Underground Slides, Carousel, Rat Rollers, Sling shots, Animal Tire Swings, Wagon Ride, Cow Train, Tug-O-War, Tire Mountain, Kiddie Slides, Kiddie Zipline, Tetherball, See-saw, Climbing Cubes, Flower Garden Maze, Corn Cave, Rubber Duck Races, Hose Maze, Barnyard Golf, Farmall Tractor Prop, Molly Milking Cow, Tic-tac-toe, Tube Swings, Cat's Cradle Maze, Ball Pitch, Wooden Train, Giant Jenga, Pig Races, Jackie's Believe-it-or-Not, Tyke Track, and lots of photo props.
Attractions:
Pumpkin Patch, Corn Maze, Farm Animals, Ag-mazing Barn, Toy Tractor Museum, and the Spook-tacular Glen.
Visit the farm at Night
Bring a flashlite — Saturday nights in October. Conquer the maze by moonlight and take a not so scary wagon ride around the farm and enjoy the special displays. Grab some hot chocolate and enjoy the fun!

Visit the Spook-tacular Glen
The Enchanted Glen darkens as the days grow shorter. Butterflies fly south, and the wee Farm Faeries work to get ready for long winter nights. Windchimes still rustle in the branches! Lively scarecrows create slightly spooky shadows in the woods. You'll find pots of mums, heaps of pumpkins, and a smattering of pretty autumn leaves to delight!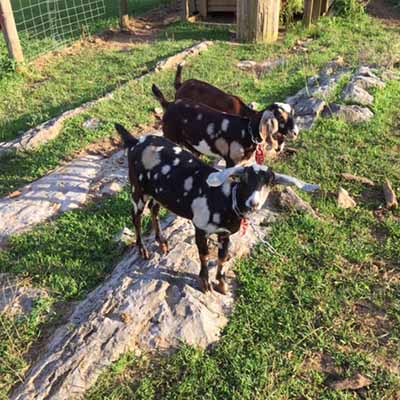 Farm Animals
It wouldn't be a visit to the farm without treating the silly goats to a bit of food or listening to JIll the Donkey let out a holler! Come visit all the animals, Velvet, the horse, baby calves, Bunnyville, and all their friends! Be sure to look for Bentley, our newest addition! He's Jill's baby, born this summer!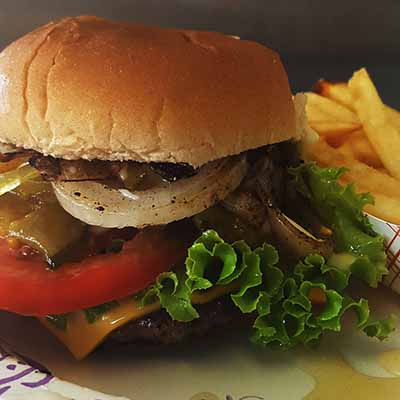 Let's Eat!
It's our favorite thing to do! Fall means warm apple cider doughnuts and whoopie pies! You'll want to try our home grown hamburgers and the apple cider slushies. Oh! Those funnel cakes! Yum! Did we mention fudge and cookies and pie to take home?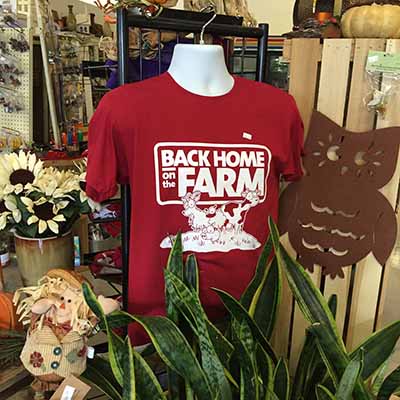 Country Store
So many jams and jellies and pickles to choose from! Pick up a special treat or gift to take home. You'll find toy tractors, fairy garden gifts, a host of sugary treats, and so much more.  Sit a spell by the fireplace. Or relax on the porch and enjoy the breeze.