Summertime Fun on the Farm
Visiting the farm in the summer is a whole new adventure. 30+ activities for some great family memories. The Enchanted Glen is filled with butterflies, fairy gardens, and wondrous plants. Take a hayride around the farm.  Shop our expanded Country Store for food, goodies and gifts.
Open June 9, 2018
Open 9am-6pm Wednesdays-Saturdays, Sundays Noon-5pm
Farm Admission:  $8 per person; children under 2 are free; grandparents with grandchildren are 1/2 price. Includes all activities, attractions and special summertime events.
Farm Activities (30+)
Sound Garden, Underground Slides, Carousel, Rat Rollers, Sling shots, Animal Tire Swings, Wagon Ride, Cow Train, Tug-O-War, Tire Mountain, Kiddie Slides, Kiddie Zipline, Tetherball, See-saw, Climbing Cubes, Flower Garden Maze, Corn Cave, Rubber Duck Races, Hose Maze, Barnyard Golf, Farmall Tractor Prop, Molly Milking Cow, Tic-tac-toe, Tube Swings, Cat's Cradle Maze, Wooden Train, Giant Jenga, Jackie's Believe-it-or-Not, Tyke Track, and lots of photo props.
Attractions:
Farm Animals, Ag-mazing Barn, Toy Tractor Museum, and the Enchanted Glen.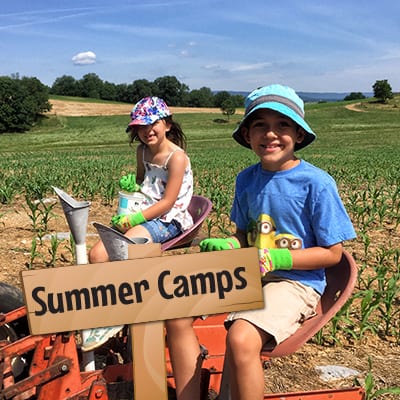 Play!
Morning Summer Camp programs include Farmer's Gary's farm chores or making a fairy garden. It's a great way to spend special family time together. Stay and play at the farm for the rest of the day!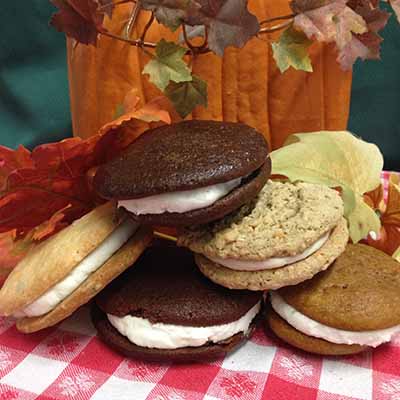 Eat!
Come hungry — there's lots to snack on! Bring a picnic, if you'd like! There's not much better on a hot summer day that an ice cold apple cider slushie! Indulge: Whoopie pies, homemade cookies, and fabulous fudge!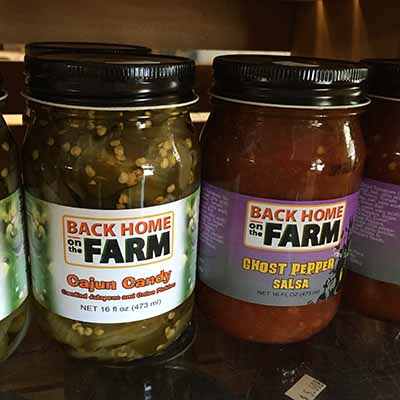 Shop!
Watch for new bakery items this year! Munch on old-fashioned candies. Enjoy Farmer Lynne's famous pickles made from fresh garden produce! Jarred jellies and jams, gifts, goodies … and our own farm cookbook!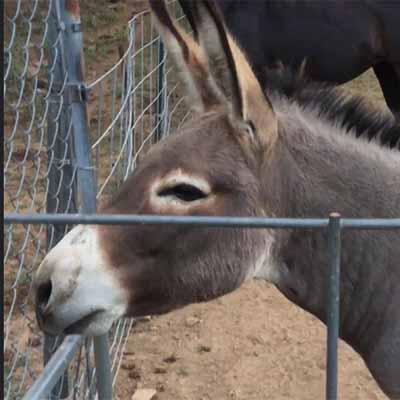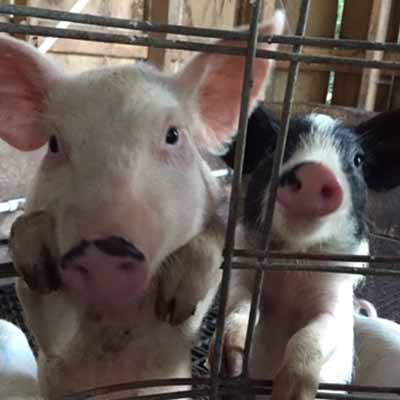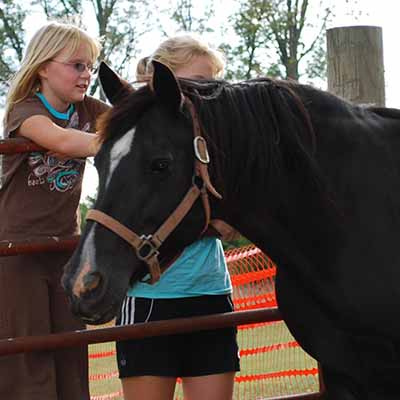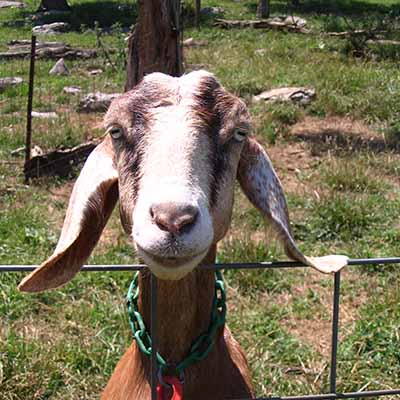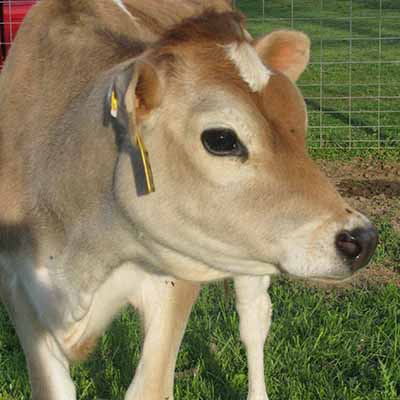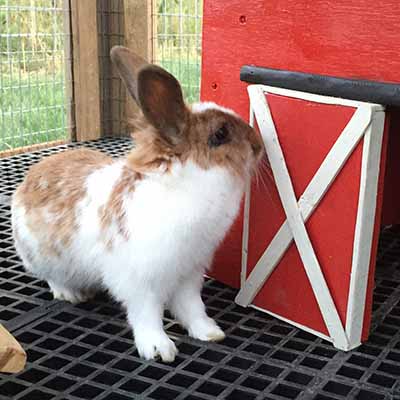 Meet our Farm Animals!
We're a real working farm with acres of pasture for grazing our herd of Hereford cattle who are lovingly herded by Border Collie, Jackie. Velvet is a lovely black mare with a white blaze who enjoys the attention of everyone who comes to her fence! Spike the donkey will be insanely jealous if you only pet her! Besides that, we have BunnyVille, a delightful Goat Walk — and an assortment of other farm animals to visit.

Enchanted Glen
Opening mid-June. A garden in a glen filled with woodsy plants, flowers and trees! See butterflies in various life stages. Peek beneath the leaves and branches to find miniature abodes of the wee Farm Faeries. Listen to the windchimes tinkle! It's a magical setting to delight all ages.
From our summertime blog …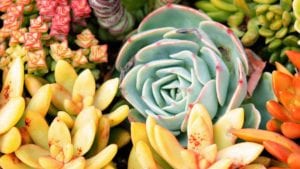 Succulent Growth Season
Have you noticed that your succulents are getting taller and bushier? That's an in-your-face sign that it's succulent growing season.
Read more.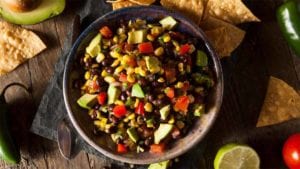 Cowboy Caviar
If there's one recipe perfect for utilizing all those tasty veggies you planted in the Spring, it's Cowboy Caviar. Loaded
Read more.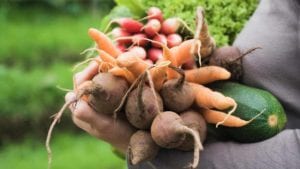 August Planting
Midsummer is the perfect time to start planting those Fall crops. Here's a list of the goodies you can get
Read more.