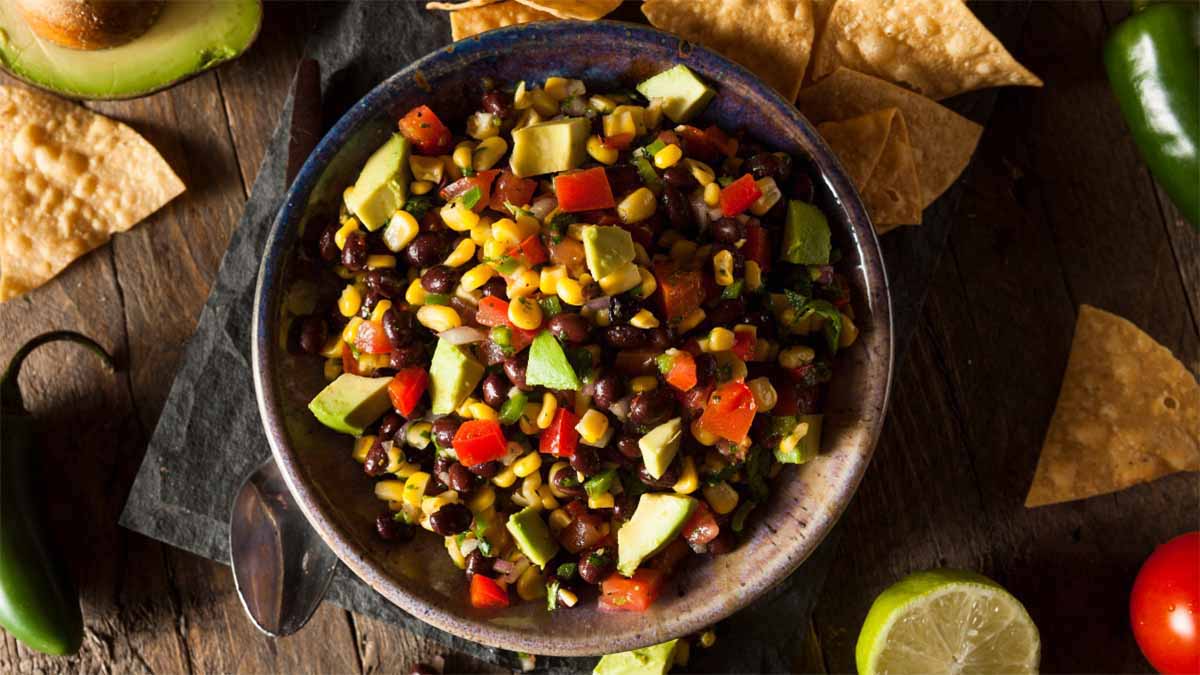 If there's one recipe perfect for utilizing all those tasty veggies you planted in the Spring, it's Cowboy Caviar. Loaded with 'maters, peppers, and herbs, this stuff is downright addicting!
To make:
6 diced Roma tomatoes 

1 bell pepper, seeded and diced

1 med onion, diced

2 jalapeno peppers, seeded and diced

1 large avocado, peeled, pitted and diced

15 oz can of corn, drained

15 oz can of black beans, drained and rinsed

½ cup of cilantro, chopped

3-4 tbsp lime juice 

½ cup light Italian dressing

4 garlic cloves, pressed

1 tsp salt
To make:
In a large bowl, add diced tomatoes, onions, bell peppers, jalapeno, avocado, corn, beans, and cilantro. Combine well. Stir in the lime juice, dressing, garlic, and salt. Mix everything together and serve with chips. That's it!
Visit our blog for more tasty recipes and gardening tidbits!