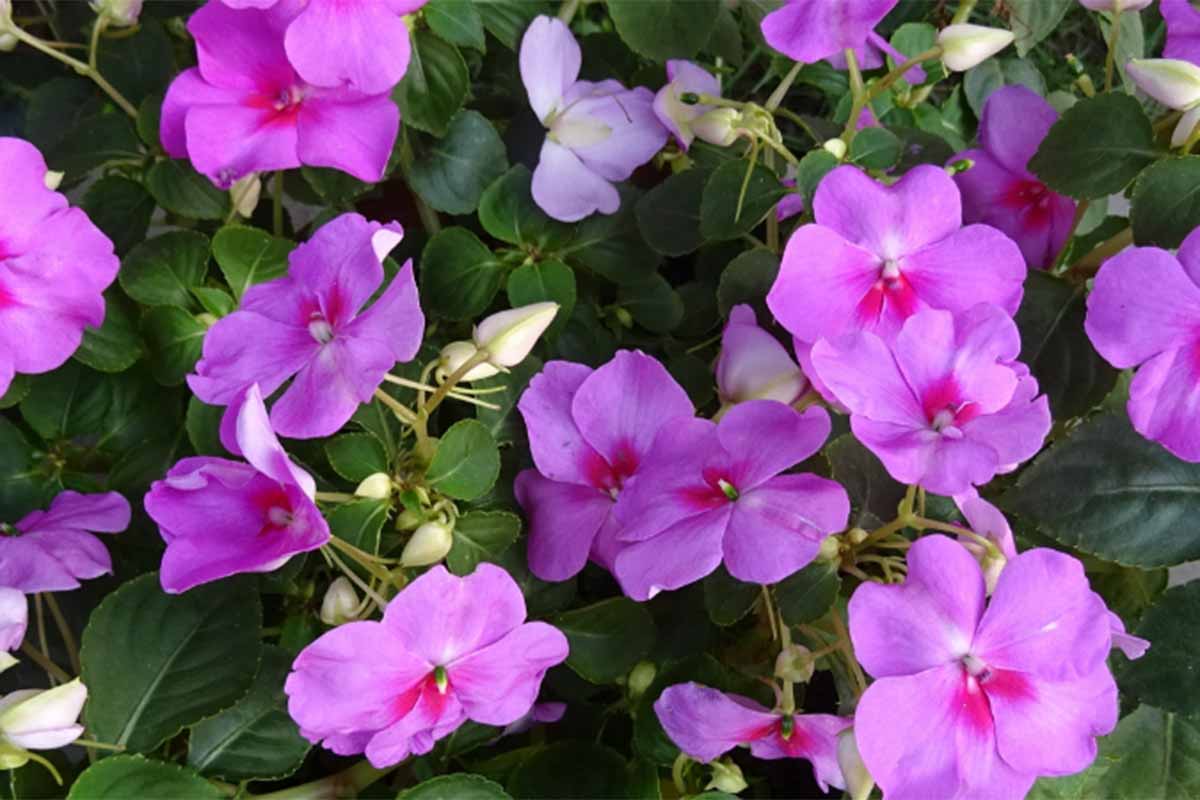 Appropriately referred to as "Busy Lizzie", impatiens propagate like crazy. Even the gentlest touch can cause a ripe impatiens seed pod to burst, scattering its seeds about. Available in a rainbow of colors, impatiens love shade and moisture. Here are a few tips to keep these beautiful blooms healthy and thriving.

Planting
After the last Spring frost, plant impatiens in a humus-rich, moist, and well-drained soil. Plant them in an area where they have a bit of shelter from the wind. Impatiens can grow up to 30 inches tall so plant them 8-12 inches apart to keep them low to the ground. When it comes to sun, some impatiens like more sun than others. Be sure to check the label.
Care
As we said, impatiens love moisture. Be sure to water them regularly, keeping them moist but not wet. If they get too much water, they could develop fungal diseases. If they start to lose their leaves, they need more water.
We have several varieties of beautiful impatiens here at the Greenhouse! Stop on by and pick some up.