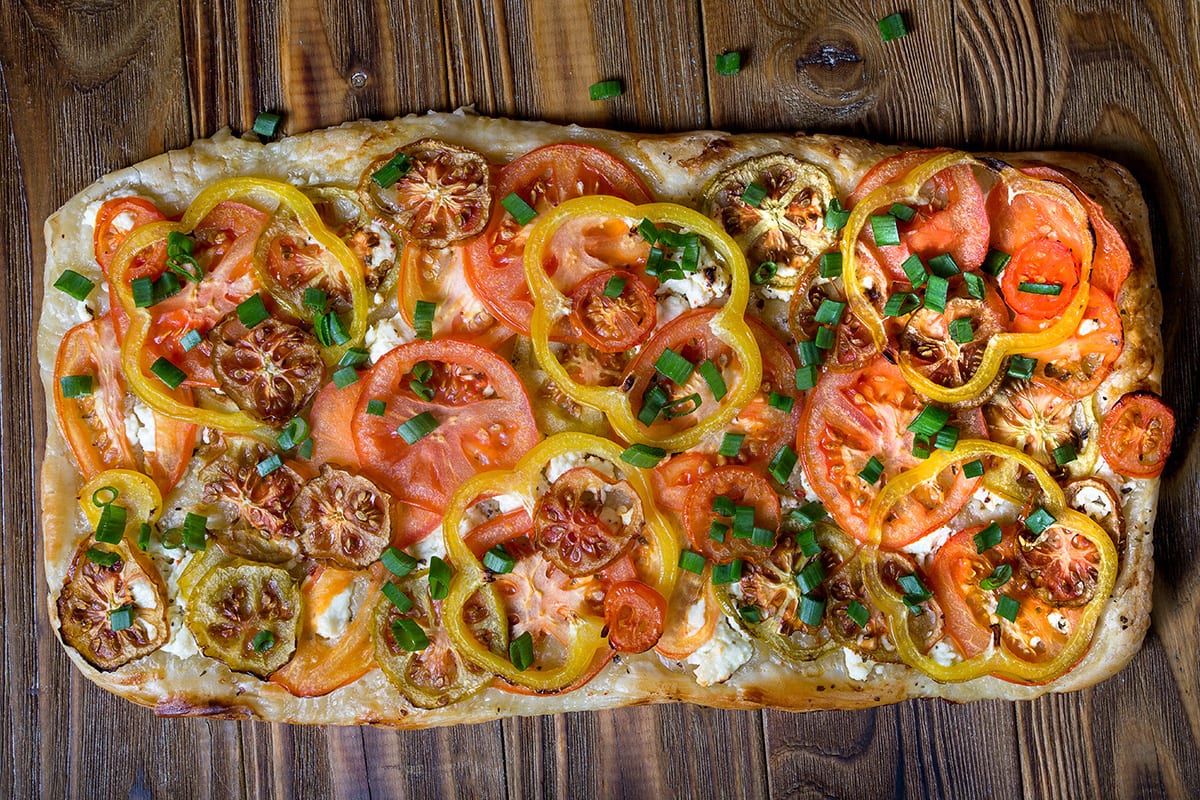 Summertime means tomato time! We love cooking with fresh tomatoes when they're at their peak. A simple Tomato Tart is one of the easiest meals (brunch, lunch or a late night supper) you can prepare. You don't really have to measure out ingredients, and you can change the recipe up each time you make it.
This is a good place to start:
Dash a bit of olive oil in a skillet and start some finely sliced onions to caramelize on medium heat. OK, so maybe add a dash of balsamic vinegar?  Lay out a round of purchased pie crust (shhh!) on a cookie sheet or pizza pan. Slice up enough fresh tomatoes (any kind, all sizes) to cover your crust — but don't put them on yet!
When the onions are done, cool them slightly and then spread them on the pastry. Add crumbles of bacon (optional). Lightly cover the mixture with shredded cheese (not too much or it will get soggy!) — a bit of mozzarella mixed with Gruyere is good. Now layer on all of the tomatoes. Season with salt, pepper and fresh herbs (we like fresh thyme or oregano).
You can pull the edges of the crust up over the edge slightly (or not). It's nice to brush the edges of the crust with an egg yolk glaze, too. Bake at 375° for about 45 minutes, or until crust is lightly browned.
Just before serving, you can top with fresh basil. Yum!