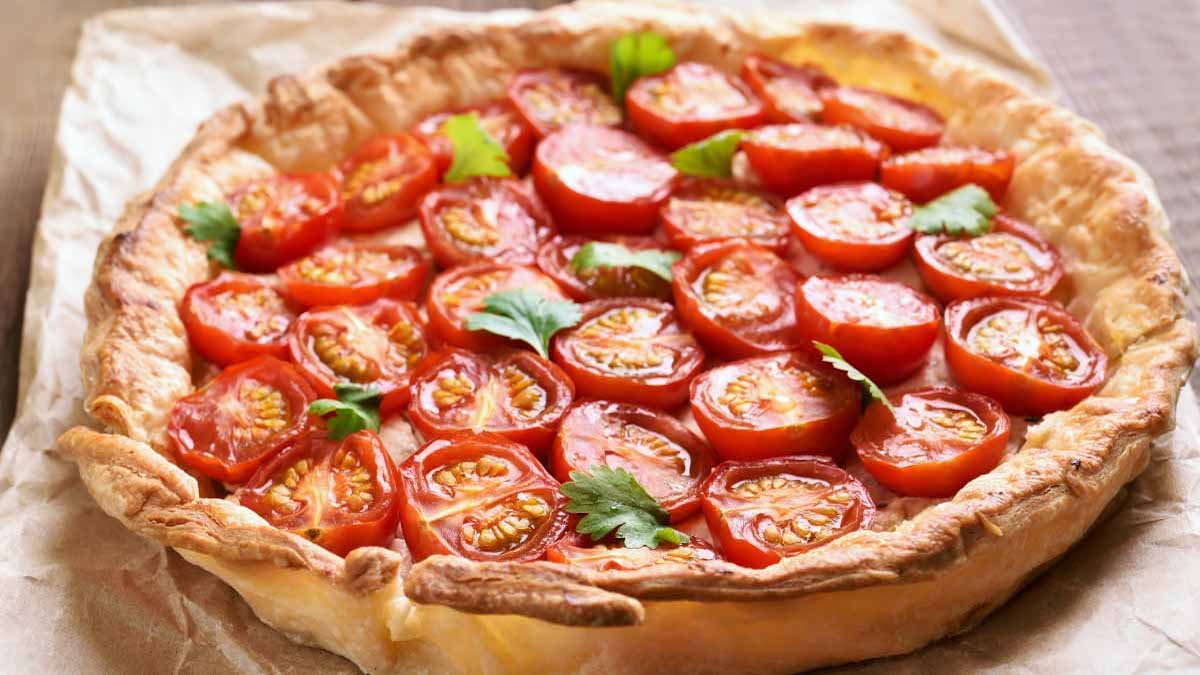 Tomato Pie is more common in the Carolinas than anywhere else in the country. However, that doesn't mean everyone else can't enjoy a slice of this old-school dish on the front porch with a salad and an ice cold glass of sweet tea. 
What you'll need:
1 pie crust (unbaked)

4-5 sliced tomatoes

1 tsp salt

¼ cup chopped fresh basil leaves

½ cup chopped green onion

1 clove garlic, minced

1 cup grated mozzarella cheese

1 cup grated sharp cheddar cheese

¾ cup mayo 

Fresh ground pepper to taste
To make:
Preheat your oven to 375 degrees. Line a baking sheet with a few layers of paper towels. Lay your sliced tomatoes on paper towels in a single layer and sprinkle them with salt to draw out the juices. Let them sit for about 15 minutes and then pat them dry with paper towels. This will prevent a soggy pie (nobody likes a soggy pie). 
Roll out your pie crust and place it in a pie plate (or you can use a frozen pie crust already in a tin). Crimp the edges and poke holes in the bottom of the crust with a fork. Bake the crust for 10 minutes. 
While your crust is baking, combine the basil, green onions and garlic into a bowl and stir. In another bowl, mix together the cheeses and mayo and season with the black pepper. Stir to combine. 
Remove the crust from the oven and layer half the tomatoes on the bottom of the crust. Sprinkle with half of the basil-onion mixture. Layer the remaining tomatoes on top and sprinkle with the remaining basil-onion mixture. Finish by spreading the cheese mixture over the top of the pie.
Reduce the oven temperature to 350 degrees and bake the pie for 30 minutes until the cheese begins to lightly brown. Let it rest for 10 minutes before serving.
Visit our blog for more tasty recipes and gardening tidbits!