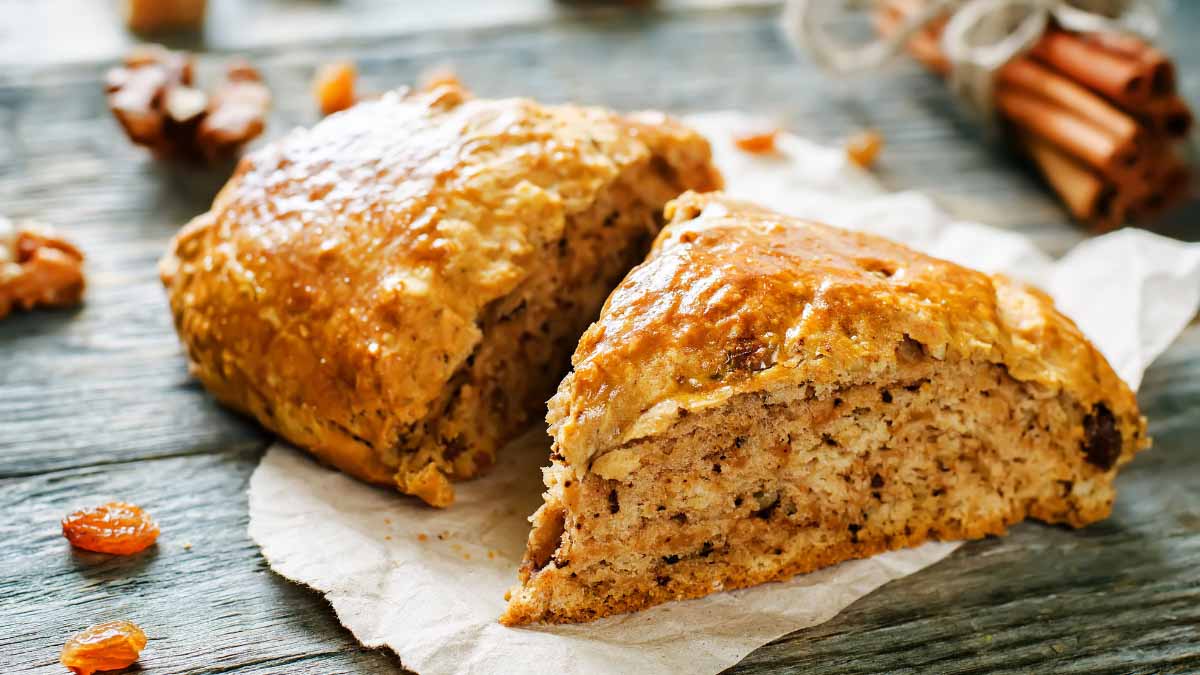 What better way to enjoy a cool, crisp Fall morning that with scones fresh from the oven. Why, we're drooling just writing this blog!
You'll need:
2 cups all-purpose flour

1/4 cup sugar

1/4 cup light brown sugar 

2 teaspoons baking powder

2 teaspoon pumpkin spice

½ teaspoon cinnamon

1/2 teaspoon salt

1/2 cup unsalted butter cold or frozen cut into pieces

1/4 cup heavy cream

1/3 cup pumpkin puree 

1 teaspoon vanilla extract

Coarse sugar for sprinkling
To make:
Preheat oven to 375 degrees. In a food processor, combine flour, sugars, baking powder, pumpkin spice, cinnamon, and salt. Pulse until ingredients are well combined. Sprinkle butter pieces over the top of the flour mixture and pulse until mixture becomes fine crumbs.
In a large measuring cup, whisk together heavy cream, pumpkin puree, and vanilla extract until smooth. Pour pumpkin/cream mixture over flour/butter mixture in food processor and pulse until mixture begins to clump.
Carefully turn dough out onto lightly floured surface. Fold the dough in half over itself and use your hands to gently flatten layers together. Rotate the dough and fold in half again, repeating this step 5 times (don't overwork the dough). Form into a disk about 6 inches wide.
Using a large knife, cut dough into 8 wedges pressing knife straight down (don't saw). Place scones 2 inches apart on a parchment paper lined cookie sheet. Brush each scone with heavy cream and sprinkle with coarse sugar.
Transfer to oven and bake for 17 minutes. Enjoy!
Enjoy corny Fall family fun in the country with 7-acre pumpkin patch, more than 40+ attractions and activities … and lots of good things to eat!