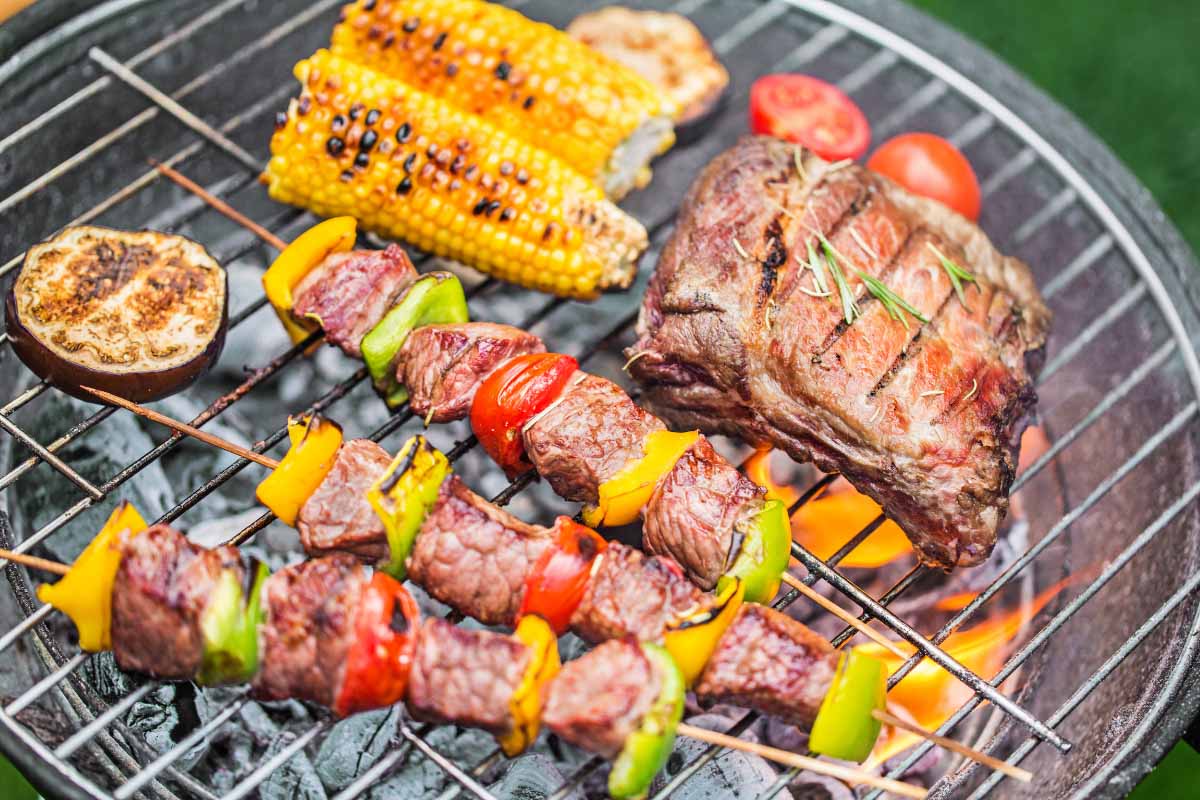 The weather is warm and the sun is out! It's grillin' time, folks! Whether you're grilling shish kabobs or burgers, herbs are key to adding a punch of delicious flavor to your meals. Plant a grill garden and enjoy mouthwatering dishes all summer long. Start with these flavorful herbs!
Thyme is the most versatile herb when it comes to grilling and works great with fish, poultry, and veggies. To successfully grow thyme, plant the herb in well-drained soil in an area that gets a lot of sunlight. Thyme can be planted with our next favorite herb, rosemary.
Rosemary is particularly tasty with chicken. The stalks can be used as tasty skewers for shish kabobs. Just like thyme, rosemary likes well-draining soil and oodles of sunshine. Be sure to give your plants room to grow as rosemary can grow up to four feet high and four feet wide.
Italian oregano is absolutely perfection when paired with veggies! Oregano loves well-draining soil and sunshine. For bushier plants, let your oregano grow to about four inches tall and then pinch or trim them. Regular trimming will increase branching and reduce legginess. When it comes to watering, water thoroughly and less often. If you're container planting, water until it comes out of the bottom of your planter.
We have a great selection of herbs here at the Greenhouse. Stop by to pick up a few and visit us on Pinterest to try out a few delicious recipes!