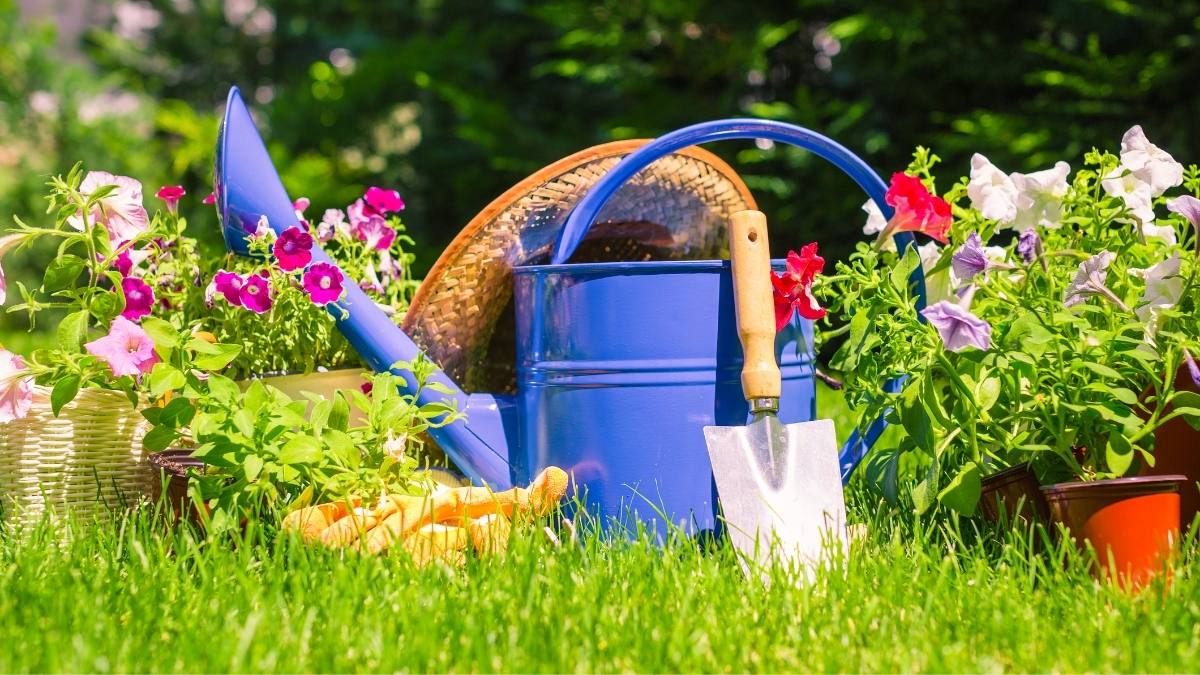 Folks are always asking me about gift ideas for gardeners. Here are some of our must-haves while working in the Greenhouse. 
Find a nice durable tote, bucket, or basket that has a handle. Even better if it is mesh or has drainage.
Shop for a set of measuring spoons – plastic works best for measuring fertilizers, etc.
Find some garden twine. I like the kind that comes in a can with a cutter on the top. Can't get tangled up. Or plastic plant ties. Again…. The kind with a cutter on the package.
Grab a roll of duct tape. Yep, even for gardeners, it's true. Duct tape fixes a LOT of things.
Find a putty knife. It removes weeds between pavers; gets mud off boots.
Pliers. Cheap ones. They are great for pulling out stubborn weeds. They're my "go to" for walnut seedlings that appear EVERYWHERE when our resident squirrels can't remember where they put their winter stash.
Rooting hormone. I can NEVER find that little bottle when I need it.
Insect repellent – one with sunscreen preferably.
Hose washers (at Gary's request).
Pruners. I like small ones around here. They're great for deadheading or minor pruning.
Visit our blog for more gardening tidbits!