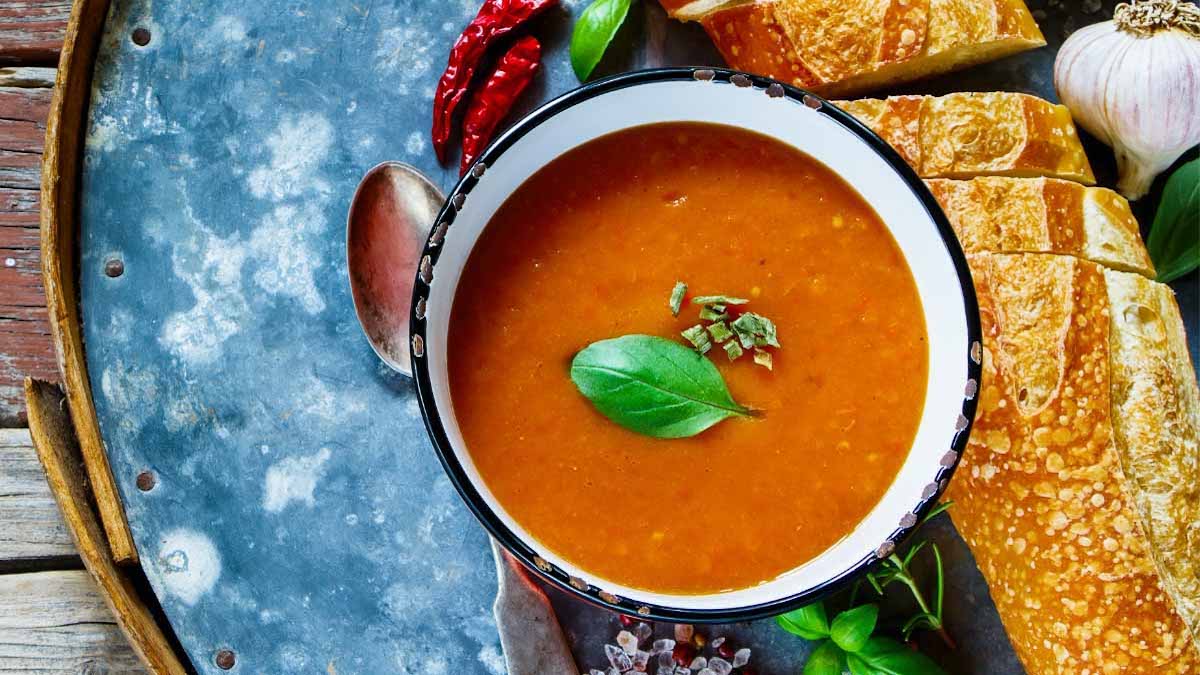 This is the perfect time of year for a refreshing bowl of tasty gazpacho! It might be a little too early for your tomatoes, but you can practice with some produce from the farmer's market and have your recipe mastered by the time your little red orbs of goodness are ready to pick!
What you'll need:
2 lbs of ripe Roma tomatoes
1 cucumber, peeled and seeded
1 green bell pepper
1 red bell pepper
half of a red onion, peeled
2 garlic cloves
2 tbsp of sherry vinegar
3 tbsp of olive oil
1 tsp of ground cumin
salt and pepper to taste
To make:
Put all of the ingredients in a food processor and pulse for 30 seconds. Transfer your mixture to sealed container and chill in the fridge for a minimum of 3 hours. For a more robust flavor, let your soup chill overnight. When you serve your yummy gazpacho, you can top it with things like croutons, sour cream, or just a light drizzle of olive oil. Enjoy!
Visit our blog for more tasty recipes and gardening tidbits!