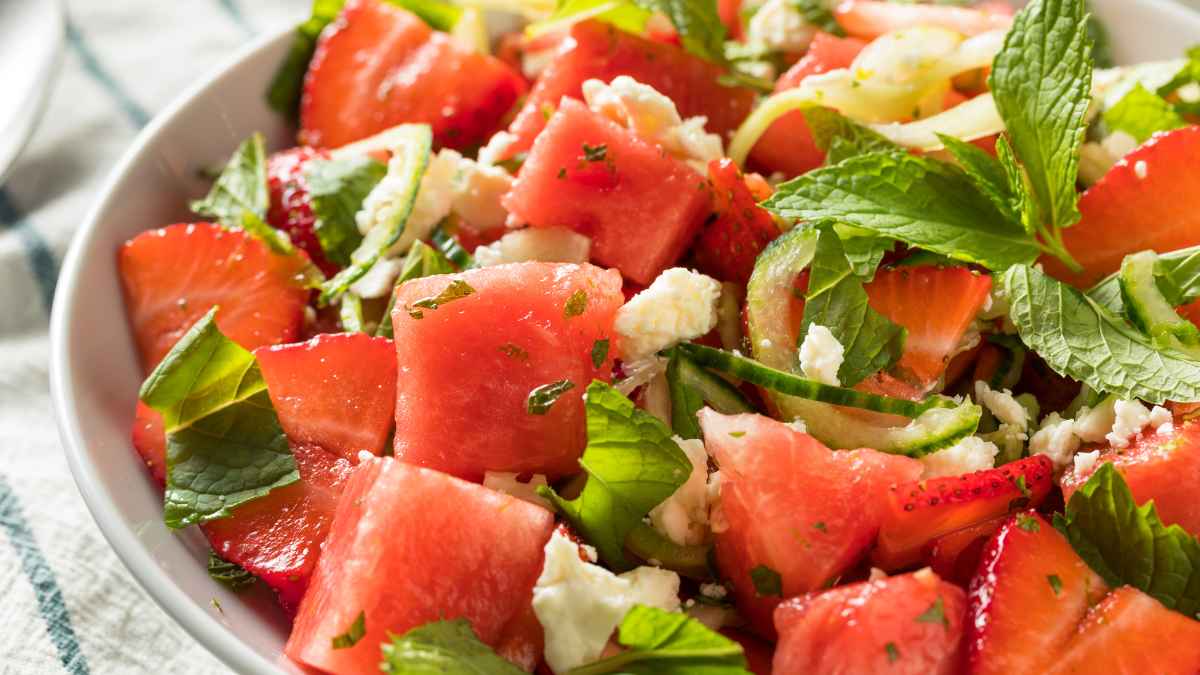 It's watermelon season, folks! We love this sweet and spicy salsa made with fresh watermelon. Make some and serve it up at your next summer barbeque.
What you'll need:
zest from 1 lime
1/4 cup lime juice
1 tbsp sugar
ground black pepper
3 cups watermelon, seeded and finely chopped
1 cucumber, peeled, seeded, and diced
1 mango, peeled and diced
1 jalapeno, seeded and minced
1 small red onion, finely chopped
8 basil leaves, finely chopped
1/2 tsp garlic salt
tortilla chips
To make:
Add zest, juice, sugar, and pepper to a bowl and stir. Add the remaining ingredients and gently toss. Chill in the fridge. Serve with chips and enjoy!
Visit our blog for more tasty recipes and gardening tidbits!