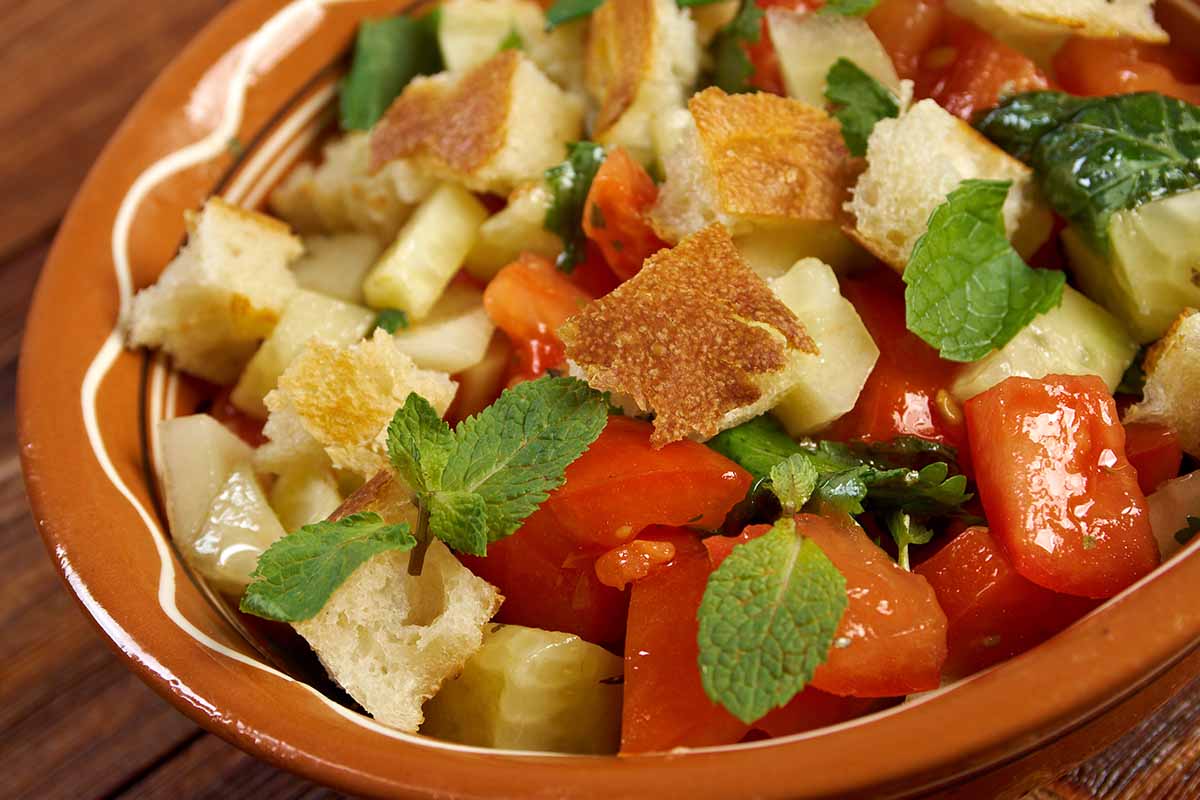 This is the most amazing salad! It can be a whole lunch in a bowl, It's truly wonderful with a glass of white wine and a bowl of olives. Let's get started:
The Salad
Start with a bed of greens (Romaine or red-leaf lettuce). Add any variation of the following: Cucumber, radish, green onions and/or purple onion. Coarsely chop and add these herbs: Parsley, basil and mint. (Be generous with them). Add chunked (not sliced, but chunked) tomatoes of any variety or size. Sprinkle this mixture with the seasoning sumac (ground sumac berries).
The Dressing
Any light vinaigrette will do, or you can drizzle the salad with olive oil and balsamic vinegar. You can add the dressing about 10 minutes prior to serving.
The Bread
Yum! The best part of fattoush! We like to break up a French baguette into bite sized pieces and lightly toast them. Option: If you have olive oil in a spritzer bottle, you can spritz the bread lightly and dust with garlic powder prior to toasting. Just before serving, mix the bread into the salad. Add a little more dressing to taste.
This is a Lebanese or Middle Eastern "peasant" dish, so we're told. And meant to be a useful way to use up stale bread. Who would have known!? It's amazing!