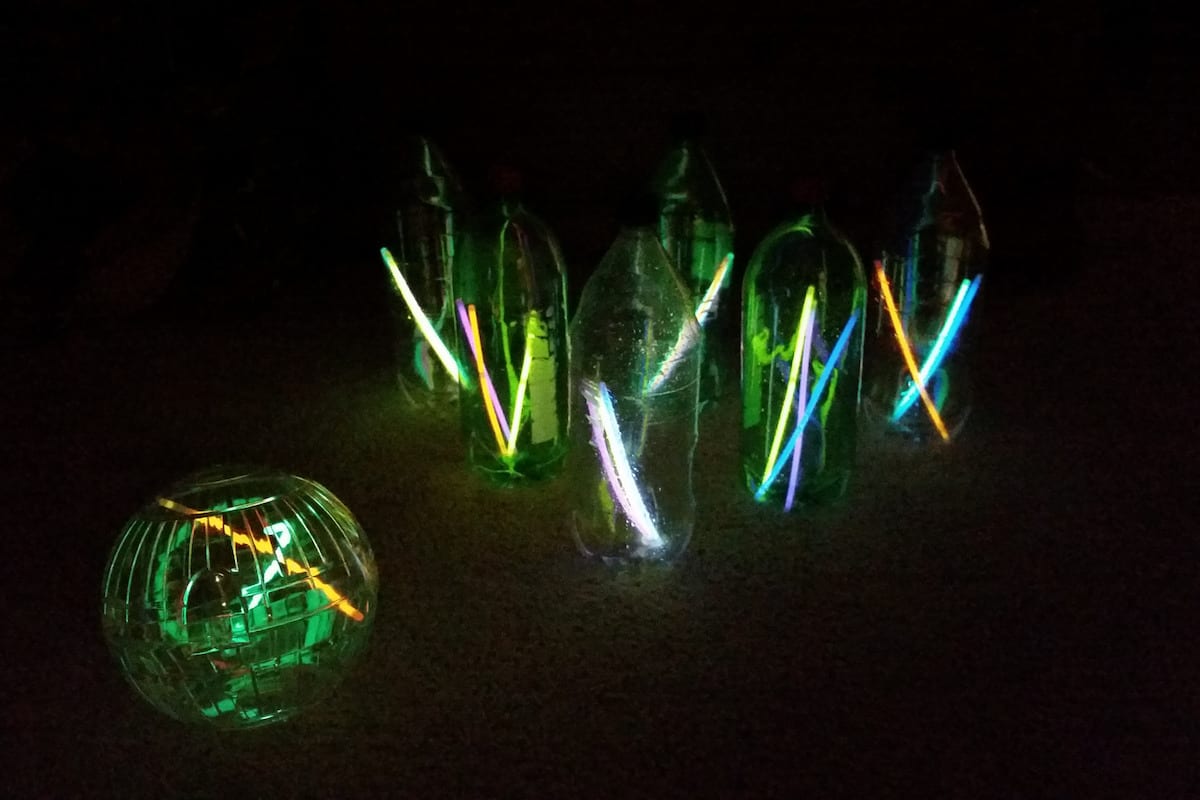 We love backyard games here at Back Home on the Farm! Especially in the summertime when the air is filled with the sweet scent of hay and dirt and the sun shines down on our faces. Well, the fun doesn't have to stop just because the sun goes down. Here is a fun game you can make and enjoy in your OWN backyard! Glow-in-the-Dark Bowling!
What you'll need:
6 clear 2-liter soda bottles with lids
1 hamster ball
package of glow sticks
To make:
Remove the label from the soda bottles and rinse.
Add 2-3 glow sticks to each bottle.
Add 2-3 glow sticks to the hamster ball
Wait for the sun to go down, spray on some bug spray, and have a BALL!
Visit our blog for more fun ideas!