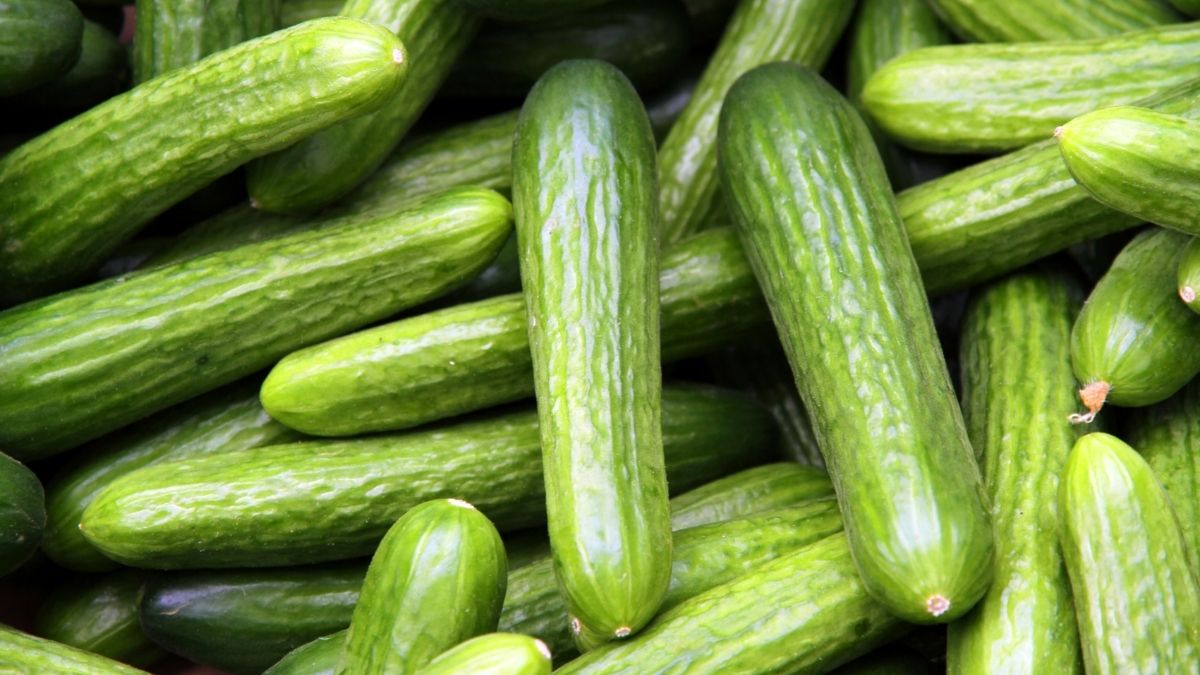 Cukes (aka cucumbers) HPS. Here are a few of our favorite burpless types. As the name suggests, "burpless" varieties reduce digestive problems like reflux. 
Diva – 58 days. 2002 AAs winner with a proven record. Seedless and burpless all female variety – doesn't require pollination. Got a greenhouse? Plant a seed or two in a hanging basket and enjoy some early cukes in your salad! Sweet, bitter free, crisp. Spineless. Tender skins particularly when harvested at 4-8". High yielder and has a great resistance to disease.

Tasty King 62 days. Japanese slicing type. Bitter free and burpless, crisp, 10" long.

Nokya (Johnny's seed) 55 days. Productive and flavorful long asian cucumber. The most exceptional parthenocarpic cucumber of its type, delivering high yields of excellent quality cucumbers that are sweet, crunch, and 11-13" long with small seed cavities. This is the one we grow for all the pickles we make here at the farm. We have limited quantities.
Visit our blog for tasty recipes and gardening tidbits!