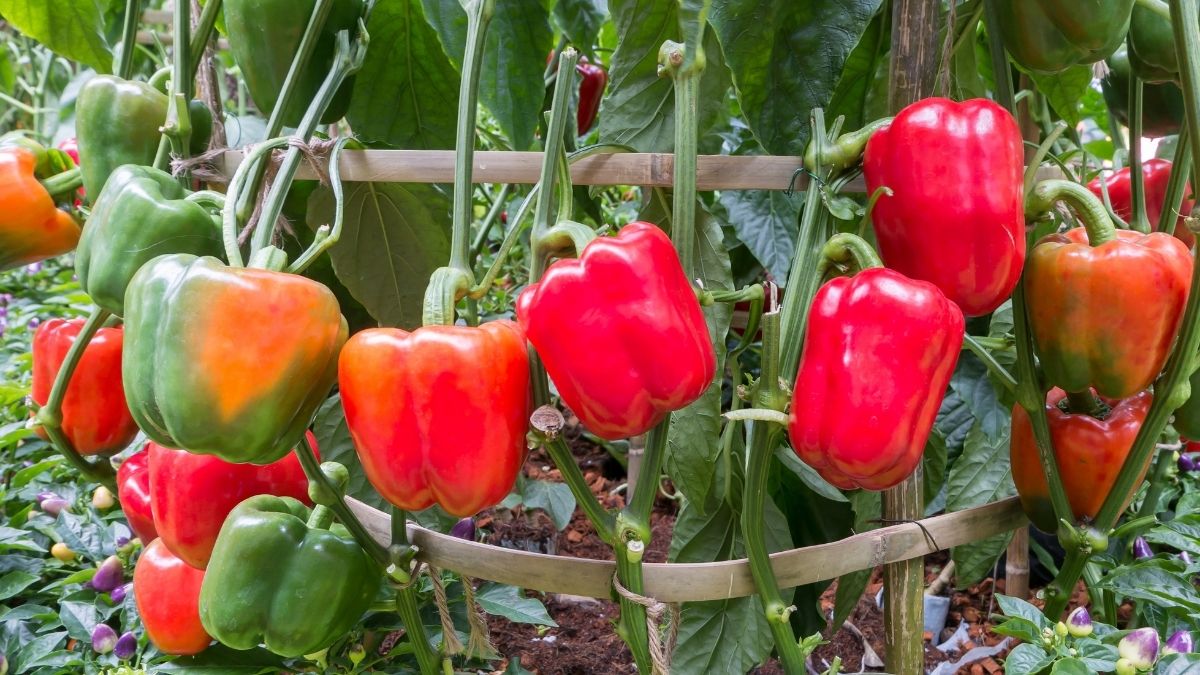 Sweet Bell Peppers are lovely for stuffing, grilling and making delicious salsas. Here are a few of our favorite varieties (HPS) offered here at the Greenhouse.
Big Bertha 70 days. Extra large, elongated 7"x4" across. Mature from deep green to red. Great for grilling.

California Wonder 75 days. One of the most popular and best for stuffing. Sweet flavor 4×4" blocky fruit.

Early Summer Hybrid 68-73 days. Extra large 4-5" fruits mature from dark green to yellow. Strong plants with impressive yield potential. Excellent disease resistance.

Goliath Goldrush Hybrid 72-75 days. Sweet, flavorful and crispy. Compact plants and high disease resistance.

Keystone Giant Resistant III 80 days. Large 3-4 lobed fruit with heavy yields. Excellent for home gardens.

King Arthur 65-70 days. Formerly known as Fat n Sassy. Heavy yields, highly resistant to bacterial leaf spot. One of the earliest to turn bright red.

Purple Beauty 70 days. Sweet bell that matures to a beautiful purple color. Flesh is tender, crisp and sweet.

Orange Blaze 65-70 days. 2011 AAS Winner. Early and easy. Gourmet, 2-3 lobed intense orange fruit that is crunch and sweet.  Flavor and color peak at the same time. 

Giant Marconi 72 days. Large sweet, yet smoky floored fruits can be eaten green, red, fresh or grilled. Heavy yielder.

Sweet Banana 66 days. One of our most popular open pollinated varieties. Looks like hot bananas except that these thick walled fruits are sweet. Fruit is  green 6" long x 1.5-2" in diameter.
Visit our blog for tasty recipes and gardening tidbits!