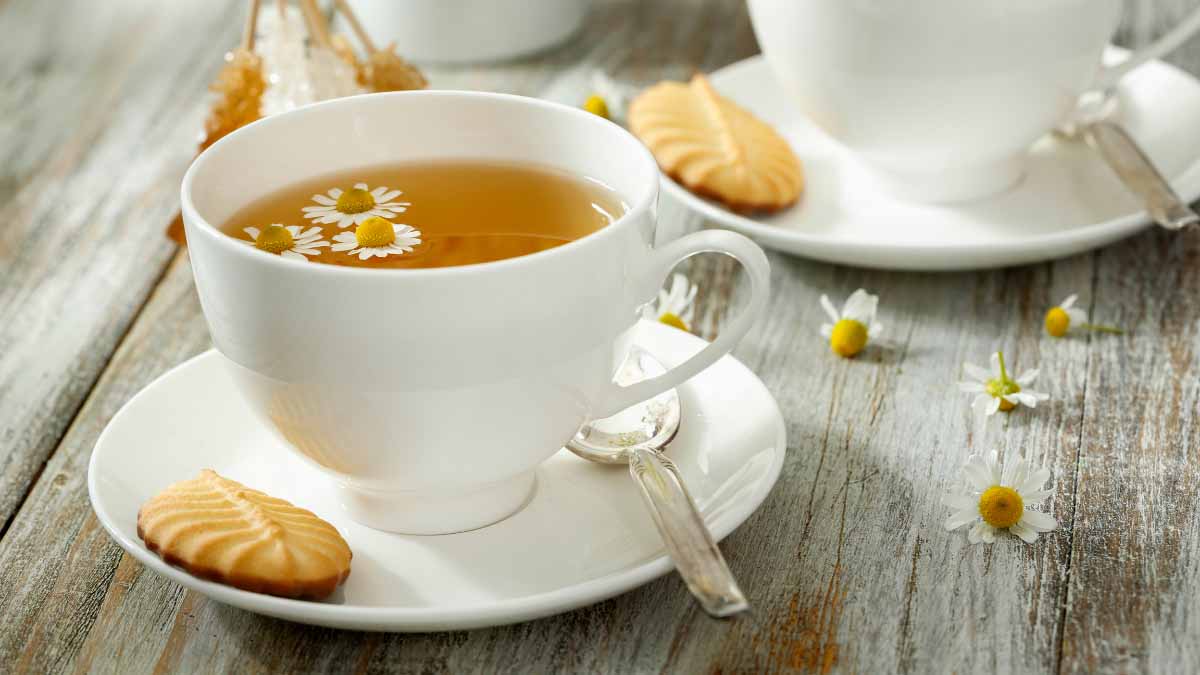 We have lots – and we mean LOTS – of chamomile here at the greenhouse, because we know how great this stuff is! Did you know that chamomile tea has been shown to lower blood sugar in people with diabetes, slow and prevent osteoporosis, reduce inflammation, and help folks sleep? 
To make tea with fresh flowers, you'll need 3-4 tbsps of fresh chamomile flowers, a fresh sprig of mint, 8 ounces of boiling water and a fine mesh strainer. Pour the boiling water over your flowers and mint and allow to steep for 3 to 5 minutes. Strain your tea into a cup and enjoy!
Stop by the greenhouse and pick some beautiful (and delicious) chamomile today! Visit our blog for more gardening tidbits!