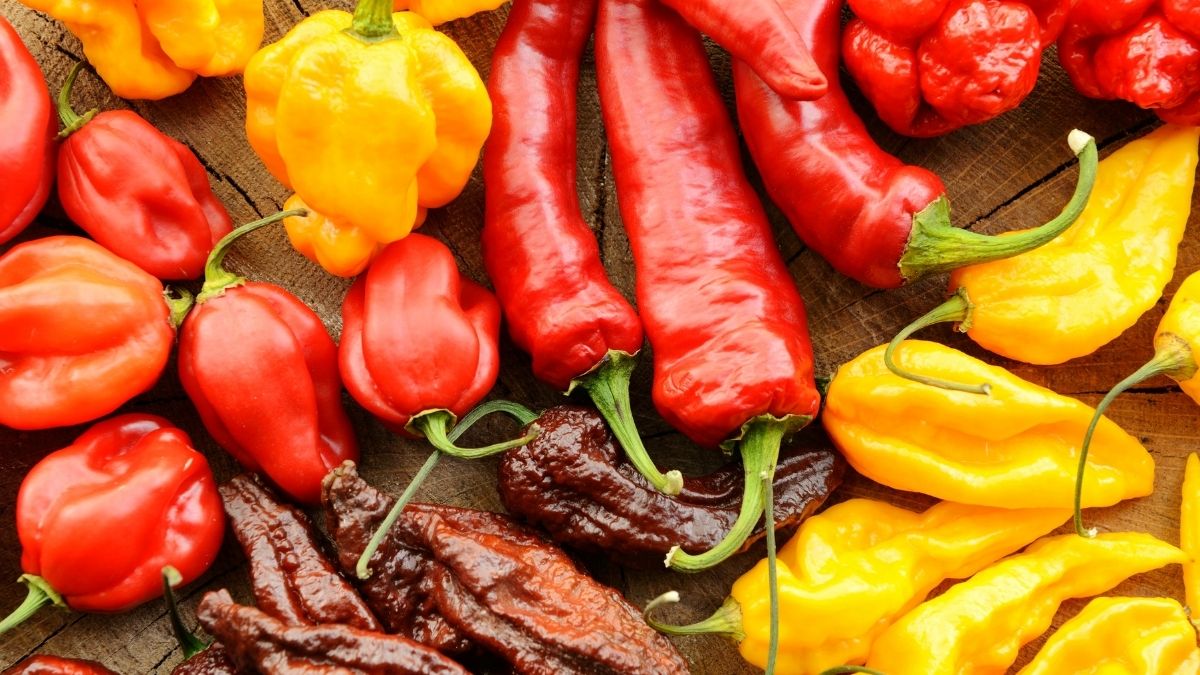 We've got all kinds of hot pepper varieties (HPS) here at the greenhouse. Check 'em out!
Early Jalapeno. 60-65 days. Deep green. 3.5×1.5" fruits Excellent for pickling, Scoville rating of 3500-4500. Ideal for fresh in Mexican dishes. Plants are 26-36" tall.

Emerald Fire 90 days. 2015 AAS Winner. 3.5" 2500 Scoville units. Great for stuffing, grilling, canning or in Salsas. Thick walled, very little cracking. Works well in containers.

Golden Greek Peperoncino – 72 days. Seed imported from Milan, Abundant yields of thin walled slightly wrinkled, yellowish green, mildly hot. Harvest when green.

Habanero Orange 90-100 days. Caribbean variety with Scoville rating of 200,000 to 300,000. Tapered lantern-shaped golden orange fruits have a fruity/citrus undertones. 

Holy Mole Hybrid. 85 days. 2007 AAS winner. Gourmet quality, chocolate brown fruits are distinctive, not overly spicy pepper used in Mole sauce and many other dishes.

Wicked Ghost 90 days. 800,000 Scoville. Seriously brings the heat. Super Chili 75 days. One of the hottest chili peppers with Scoville rating of 35,000o to 40,000. Ideal for patio container planting. High yielding plants are pretty, semi compact, and grow up to 24". 
Visit our blog for tasty recipes and gardening tidbits!