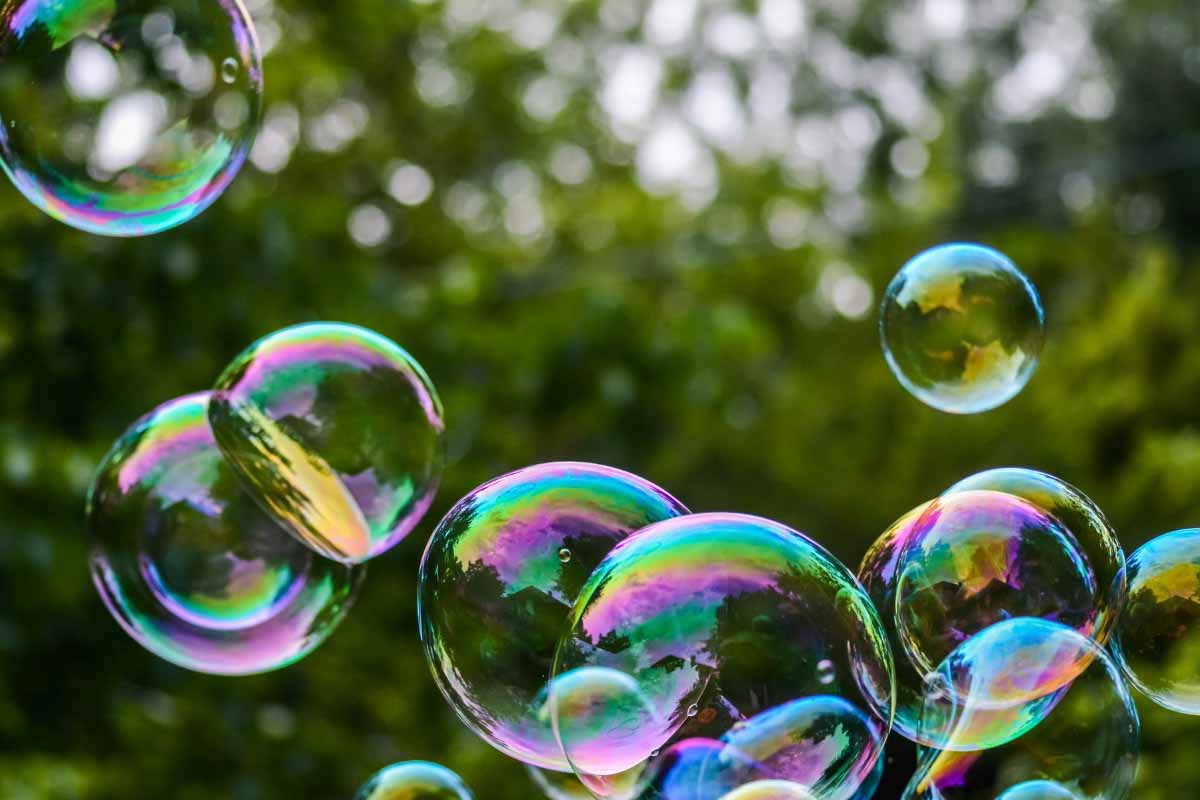 Keep the kids entertained for hours with this giant bubble recipe! All you need is a few standard household ingredients and your little ones will enjoy hours of outdoor fun.
You'll need:
6 cups of water
1/2 cup of dish soap
1/2 cup of cornstarch
1 tbsp baking powder
1 tbsp glycerine
To make: 
Mix your ingredients together slowly to avoid getting too much air and bubbles into it. Let it sit for 1-3 hours to let it fully activate. Then just grab some bubble wands and have at it!
Visit us on Pinterest for some more summertime kid crafts.
Come visit us this Summer at the farm! We have 30+ family-friendly activities, adorable farm animals, and lots of tasty things to eat.