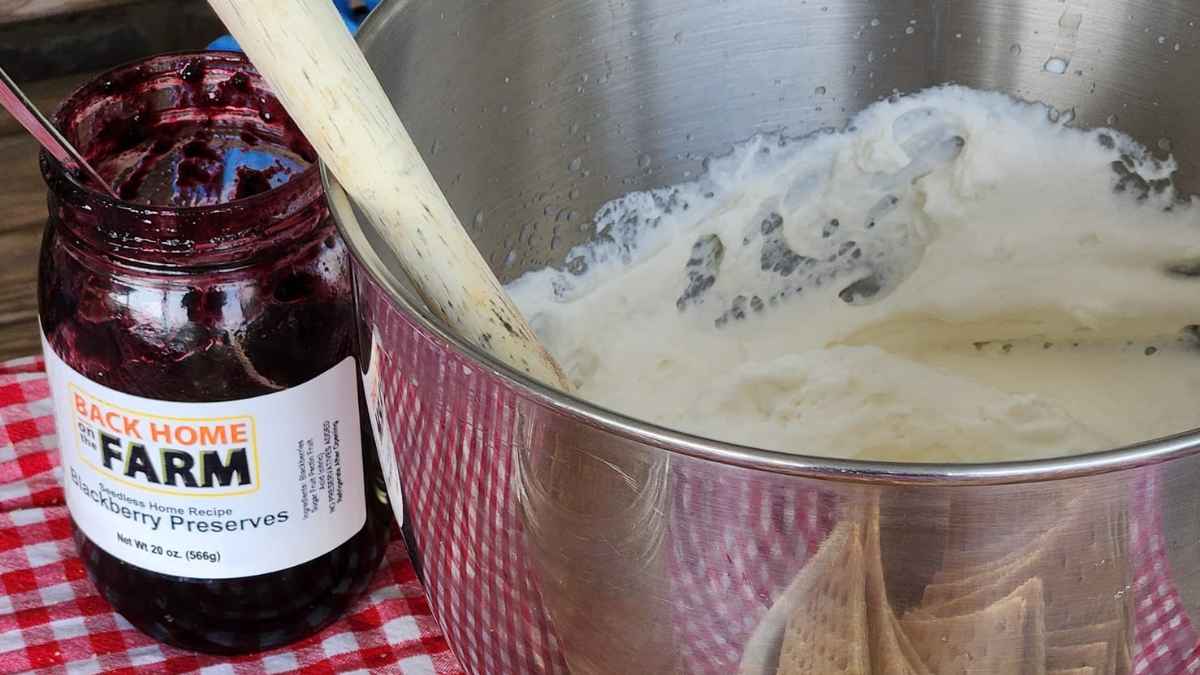 Sara from Wingredients shared this delicious summer recipe with us here at the farm. Creamy and fruity, this is the perfect dessert to end any meal!
What you'll need:
2 packages of graham crackers
10oz blackberry preserves (available in the Country Store)
5-6 springs of lavender
2 cups heavy whipping cream
3 tbsp powdered sugar
1 cup granulated sugar
1 tsp vanilla extract
To make the lavender syrup:  Add the granulated sugar, the lavender sprigs, and 1 cup of water to a saucepan and heat on medium until the sugar dissolves. Strain out the lavender.
Make the whipped cream: Beat the heavy cream, vanilla, and powdered sugar until soft peaks form.
In a rimmed baking dish, layer whipped cream, jam, and graham crackers dipped in the lavender syrup. Refrigerate overnight and serve.
Visit our blog for more tasty recipes and gardening tidbits!