If you are lucky enough to have a birthday in September or October, you can celebrate at Back Home-on The Farm with a really rockin' party! We host birthday parties for kids from ages 1 to 91! 
What you get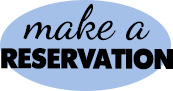 Party area under the shade trees reserved for 2 hours.
Free party invitations (download here).
Unlimited number of picnic tables reserved in your name.
Use of refrigerator/freezer space for cake or ice cream.
Birthday balloons.
Party tablecloths.
No waiting in line; your guests will use our VIP entry
Party Fees
There is a $25 party set-up fee. Farm admission is required for each of your guests. If you wish to reserve a building in case of rain, there is an additional fee of $50 — it's on a first come, first served basis. Purchase tickets and pick up wristbands for distribution to your guests as they arrive.

Options for more fun!
The historic Virginia Carousel is always available for little party-goers. You can choose for your guests to ride the Cow Train, scoot down the Underground Slide — or enjoy many of our other farm activities. Ask us for details and costs!
And for the rest of the year …
We can do parties all year long!  The carousel is always available, and arrangements can be made to ride the cow train, race down the slide as well as use many of our permanent activities.  We'll need to discuss options and details with you, so contact us!