They came today! Those fabulous plants we saw at a Columbus trade show back in July.  Does it look like vinca to you?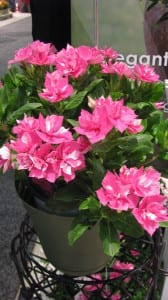 I LOVE new plant varieties.  Such a plant nerd.  This gem is from a company called Suntory and yes … it is a Vinca Soiree Crown.  Loves the sun, keep slightly dry; 13-15 inches high,  thrives in heat.  Does great in beds and containers.  Petals, instead of lying flat like a regular vinca, are ridged and the blooms are shaped like a crown. Keeps its tight habit all summer long, no leggy branches, and tons of flower power.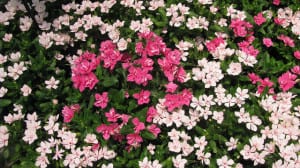 Can't wait for the first one to bloom in my greenhouse!
Maybe it's the full moon that got me all crazy about the plants in the greenhouse today, but wow it's fun today!  New blooms popping are popping out everywhere.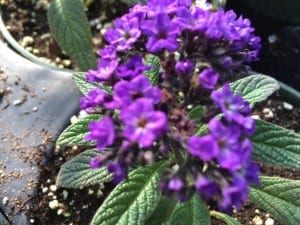 Then there are the ones that smell SOOO wonderful.  Like this little Heliotrope (above).  I'd plant it in every container I make up, if I could get away with it.
Look here — we even grew our lunch today!  Nothing better than baby mesclun lettuce (below).  Now if I just had a tomato to go with my salad.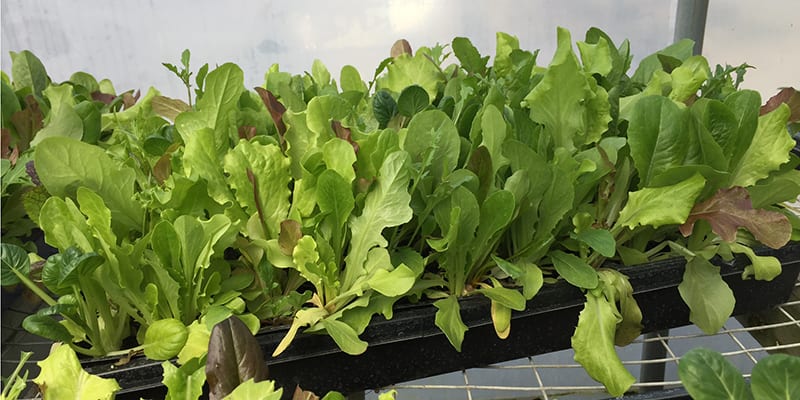 Meanwhile, on the farm, Gary's up to something for the upcoming season. Stay tuned!
P.S.  My baby fairy garden plants (about 35 different kinds) are coming this week, too! Happiness is a Fed Ex truck coming in the driveway!