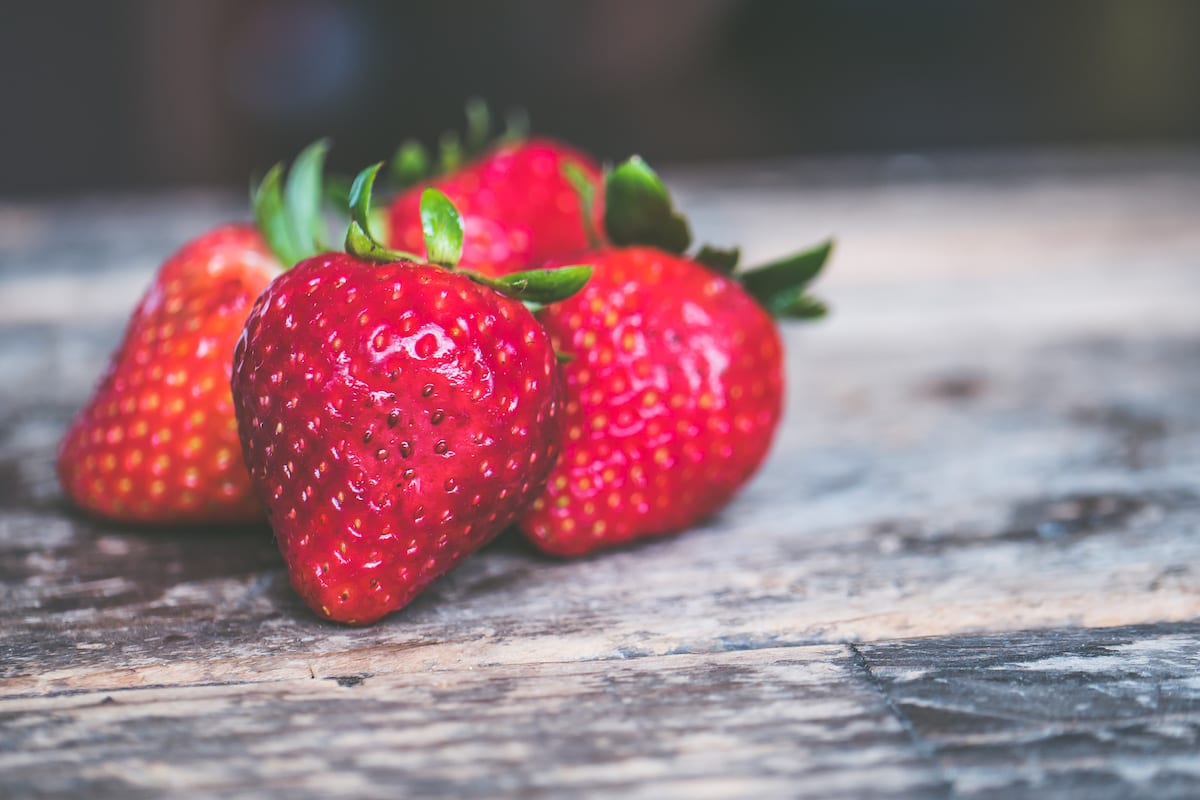 June is National Dairy Month and we're celebrating the only way we know how!
By making mouthwatering, homemade ice cream, of course! We're taking advantage of strawberry season and including sweet, farm-grown berries in our recipe!
What you'll need:
4 cups ripe strawberries (ripe strawberries add more sweetness)
4 egg yolks
1 cup whole milk
1 cup whipping cream
1/4 cup coconut oil
1 1/4 cups granulated sugar
1 pinch sea salt
1 teaspoon pure vanilla
Optional, but recommended: 2 tablespoons vodka
Make it: 
Place the strawberries and ¾ cup sugar in a medium sized pot over high heat and bring it to a boil. Once it boils, give the pot a stir and reduce the heat to a simmer for 5 minutes. Remove the pot from the heat and let it cool slightly. Pour about half the strawberries into a blender and blend on high until smooth. Add the pureed and chopped strawberries into a bowl together and place them in your fridge to cool.
In a medium sized bowl, whisk the egg yolks with the remaining ½ cup sugar.
Heat the whole milk and coconut oil in a small pot over medium-high heat until steam rises from the pot. Add the vanilla and pinch of sea salt. Whisk some of the hot milk into the egg yolks to temper them, then add the egg yolks to the pot of hot milk. Place the pot over medium heat and, whisking constantly but slowly, bring the milk almost to a boil. You want the custard to thicken to the point where it will coat the back of a spoon.
Pour the custard into a bowl through a fine mesh sieve. Make sure to use a sieve to filter out any little bits of cooked egg. Add the whipping cream, strawberries, and vodka to the bowl and whisk together well. Place the bowl into your fridge to let it cool completely, at least 4 hours.
Once the strawberry ice cream custard is completely cold, process it in your ice cream maker according to the manufacturer's directions. Transfer the strawberry ice cream to a freezer-proof dish and cover the top with parchment paper directly on the ice cream. Freeze until firm.
Recipe source: The Endless Meal