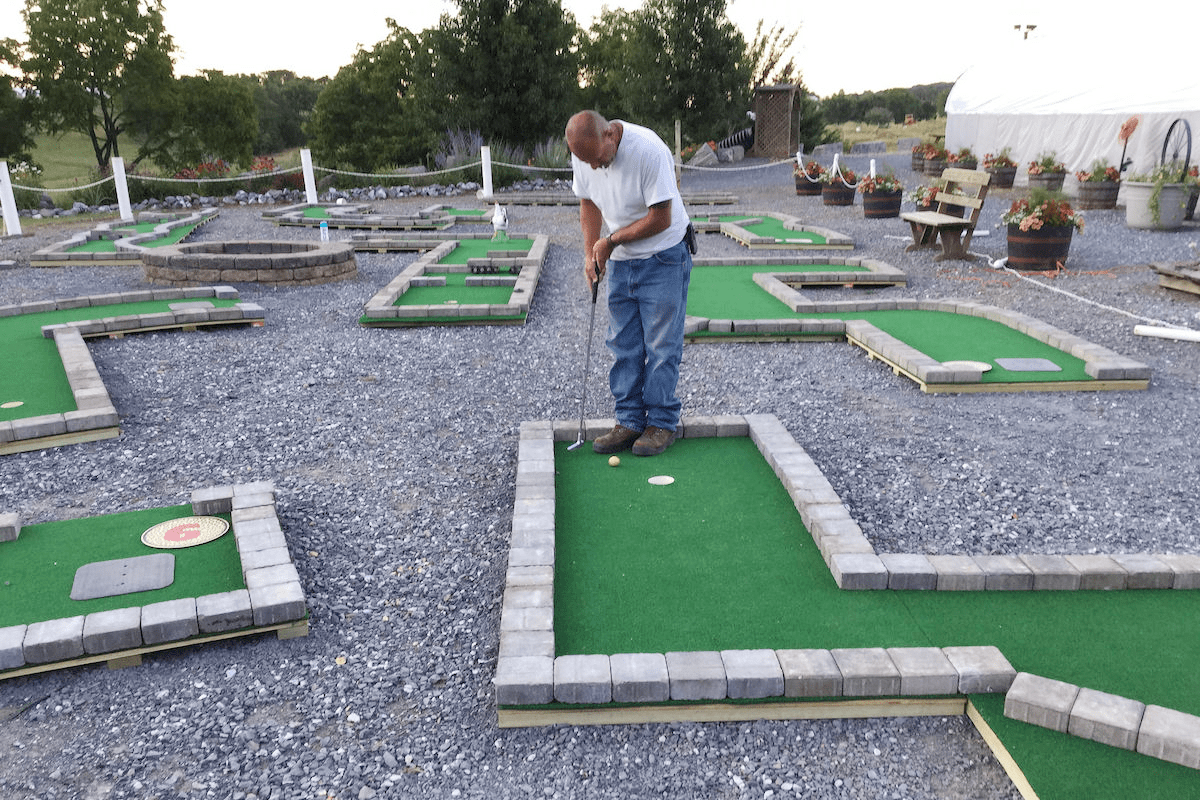 We LOVE putt putt golf here at Back Home on the Farm. Did you know that the miniaturized sport has been popular since the 19th century? The oldest course can be found in Scotland and belonged to The Ladies' Putting Club of St. Andrews, formed in 1867.
Miniature golf is similar to the side-saddle in that it came to be out of the necessity of female properness. It was considered unladylike for a woman to "take a club back past their shoulder". Miniature golf was very much a woman's sport until the Great Depression when traditional courses became too expensive for most to afford and men began to play on the smaller greens.
The Great Depression is also responsible for all the cool obstacles. The original courses started out as simple, smaller versions of the traditional regulation courses. During the Depression, homemade courses starting popping up all over the place featuring any obstacle that could be found lying around (old tires, gutters, pipes, etc.). Courses have come along way since then and now feature a number of impressive windmills, ramps, hills, etc.
Head on out to the farm and play a round!