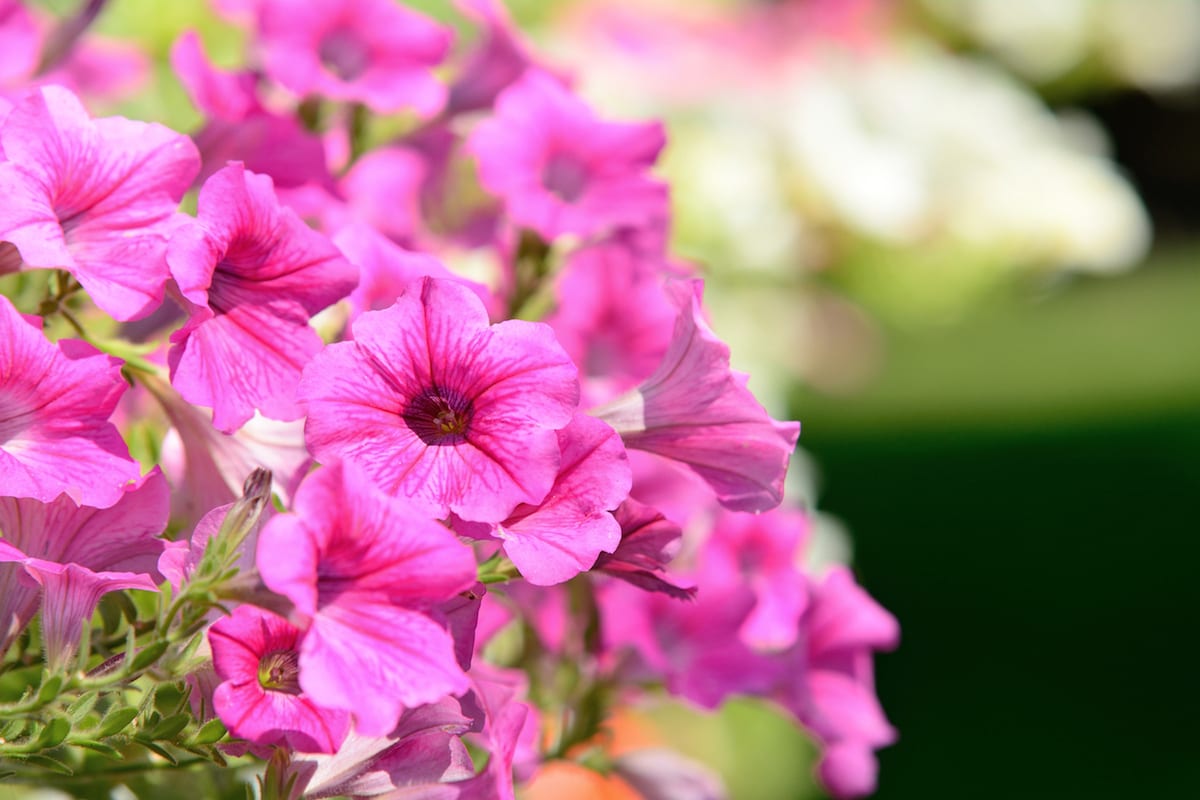 Are you looking to add an interesting pop of color to your garden? Petunias are a wonderful option! Originally discovered in South America in the late 1700s, these annual flowering plants have been a gardener's favorite for ages. Here's why.
Brown Thumb Friendly – These beauties are darn near foolproof. While you can grow petunias from seed, it's easier to grow them from transplants. After the last Spring frost, plant your transplants about 1 ft apart in light, well-drained soil in full sun in areas that have some shelter from the wind. It is possible to grow petunias in partial shade, but you won't get as many blooms. If you're planting your petunias in containers, be sure to use a soil-less mix. To ensure good growth, you should fertilize your plants monthly. Be sure to remove dead flowers to get more blooms! Water every 7-10 days.  
Loads of Varieties – From Suncatcher Pink Lemonade to Cascadias Rim Magenta, there are tons of petunia species to choose from. Petunias differ from color, shape, size, etc. While traditional petunias require constant deadheading, newer varieties including the Wave petunia are much more low maintenance. Calibrachoa, a petunia look-alike, would be good alternative as well. Psssst…we have both at the greenhouse. 
Awesome Pest Repellant – In addition to being beautiful, petunias repel a variety of pests including tomato worms, leafhoppers, asparagus beetles, and some types of aphids. Add a vibrant splash of color to your veggie patch and protect your produce at the same time. Roses also fare well when planted with petunias.
Head over to the Greenhouse to get your petunias today!