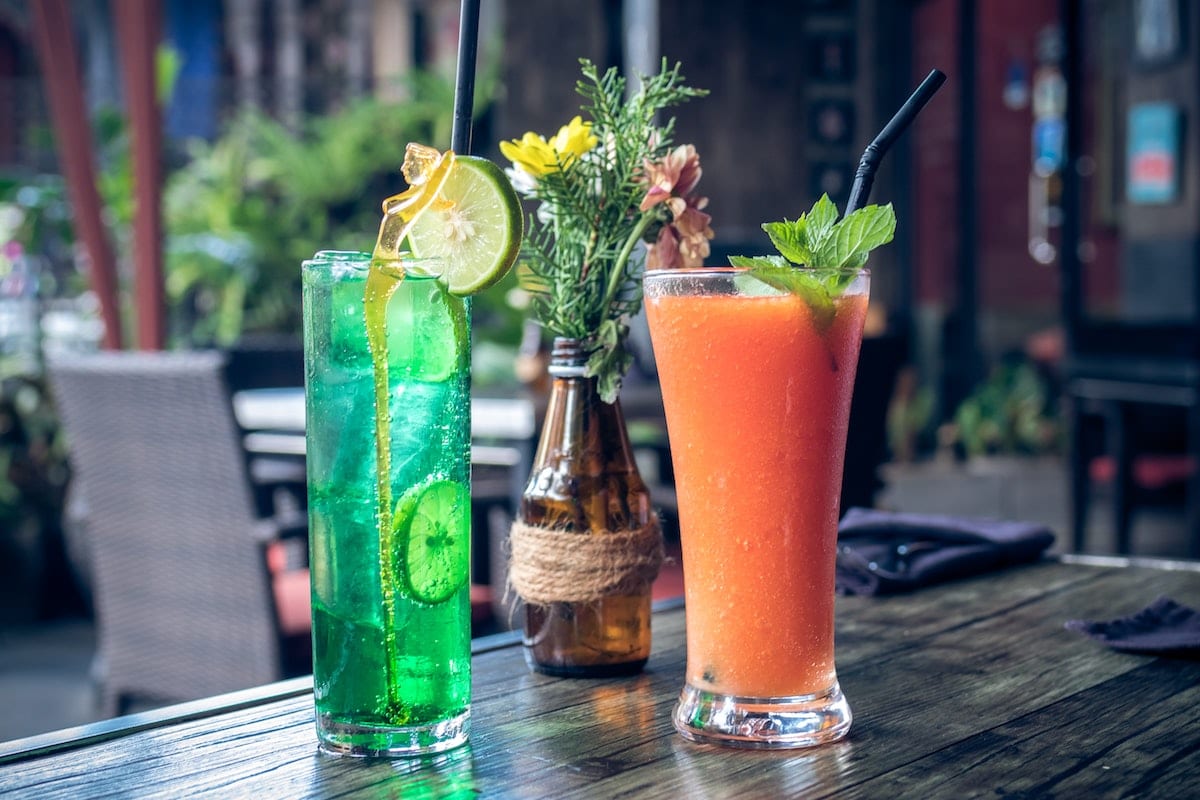 Get sauced in the garden!
The herbs you grow aren't limited to cooking. Did you know that a Manhattan has over 20 plants in it? Rye, marjoram, black walnut leaves, and so many more plants are used to create the simple concoction. People have been drinking plant-infused booze since 1250 BC when the Chinese created wines fortified with herbs or roots for medicinal purposes. These days, there are tons of tasty cocktails that can be created with a few ingredients straight from the garden!
What to plant…
Rosemary offers a woodsy flavor with aromas of lemon and pine. This pungent herb is incredibly versatile and pairs well with a bourbon or champagne. The herb can be infused in a simple syrup for a perfect mixer or simply added as an aromatic garnish.
Basil is initially a little peppery, but then evolves into a slightly sweet, aromatic flavor. It makes a great companion to citrus cocktails. You can plant extra of this and have plenty to use for tasty cocktail hour treats!
Lavender has a deep, penetrating floral flavor with an aroma of mint and lemon. This flexible herb is wonderful for decadent desserts as well as savory dishes and this characteristic is the same when it comes to creating a special cocktail. It can be infused with vodka and or mixed in with tequila.
Thyme is probably the more unusual of the herbs when it comes to cocktails. It's commonly used in savory dishes such as stuffing or roasted chicken, but it's dry aroma and subtle minty flavor work well with tasty drinks as well. It works well in a variety of drinks including this Sparkling Fig and Honey cocktail or, if you're feeling bold, a Maple and Whiskey Sour.
Depending on the recipe, you can muddle your herbs, use them as a garnish, or make homemade simple syrups that can be used to make delicious cocktails and more!
Bottoms up!