So the animals at the farm have become quite the celebrities this year.  Thought it was time to introduce a few of them.Four new guys have taken over the infield of the pig racing arena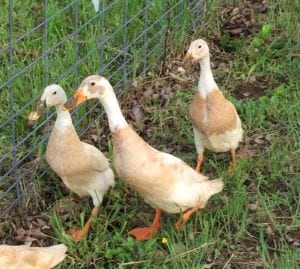 Our Indian Runner Ducks were added to this farm with the hopes that we could race them for the summer.  But they had other ideas and one is quite intent upon sitting on a nest of 12 eggs!  So stay tuned! We may have ducklings come fall! In the meantime, if you "quack" at them, they'll carry on a conversation for hours!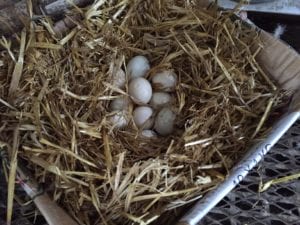 We have three little rabbits this year – and while they're all adorable, this one takes the cake!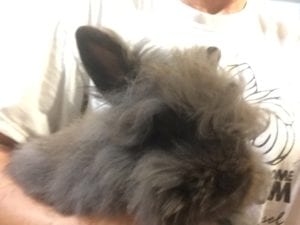 Just one big fuzzball – it's hard to even see his eyes and ears most of the time!
Page Atchison always lets us borrow goats for our maze animal exhibit and these are just super cute!  Looks like they've been splatted with paint. Did I mention they come already spoiled rotten?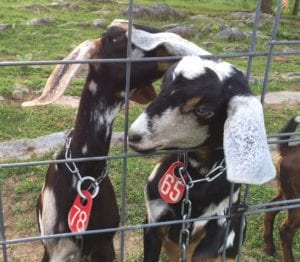 Can you hear me now?
But the biggest ears on the farm belong to the one and only Spike – he's lost his halter since this picture and has been delighting summer visitors by taking numerous dust baths.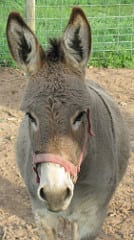 The darling of the animals, though is Velvet.  She just loves seeing the children.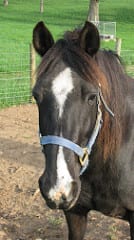 And yes, there'll be a few more as we get ready for fall.  Look for the racing pigs and some baby calves. We were lucky enough to not have any orphan calves this spring, so I would guess that the Farmer's Daughter will be sending us some persnickity Jersey baby calves!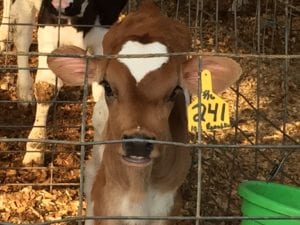 Maybe this little sweetheart!