It's that time of year in the greenhouse when we make plans for our permanent gardens in the butterfly house.  One of our favorite "ground covers" in the miniature or fairy gardens is Irish Moss. So on this cold rainy day, guess what we've been doing!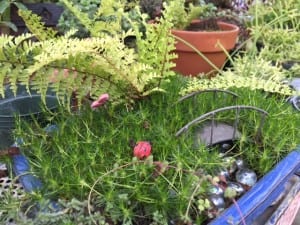 Here's what it looks like in one of our fairy gardens we carried over this winter in the greenhouse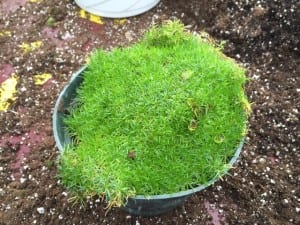 We potted up some of the moss in 6″ pots last fall so we would have plenty to divide for spring – It's gotten pretty potbound.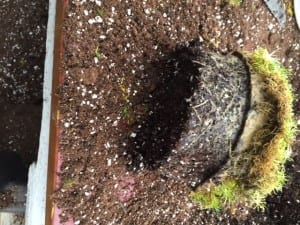 We cut off approximately half the roots,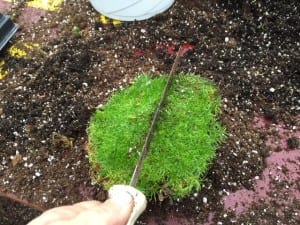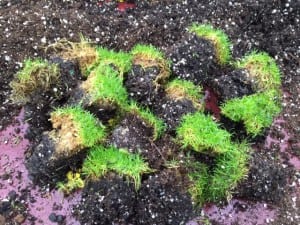 then cut into 1 inch or so size pieces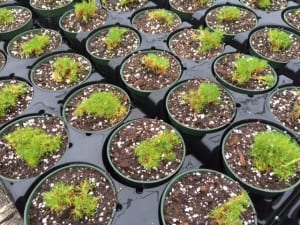 pot 'em up and water in! Looking forward to having LOTS of moss for the butterfly house gardens this year!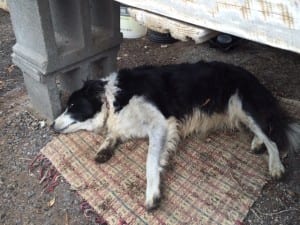 Totally bored today!  My faithful greenhouse assistant