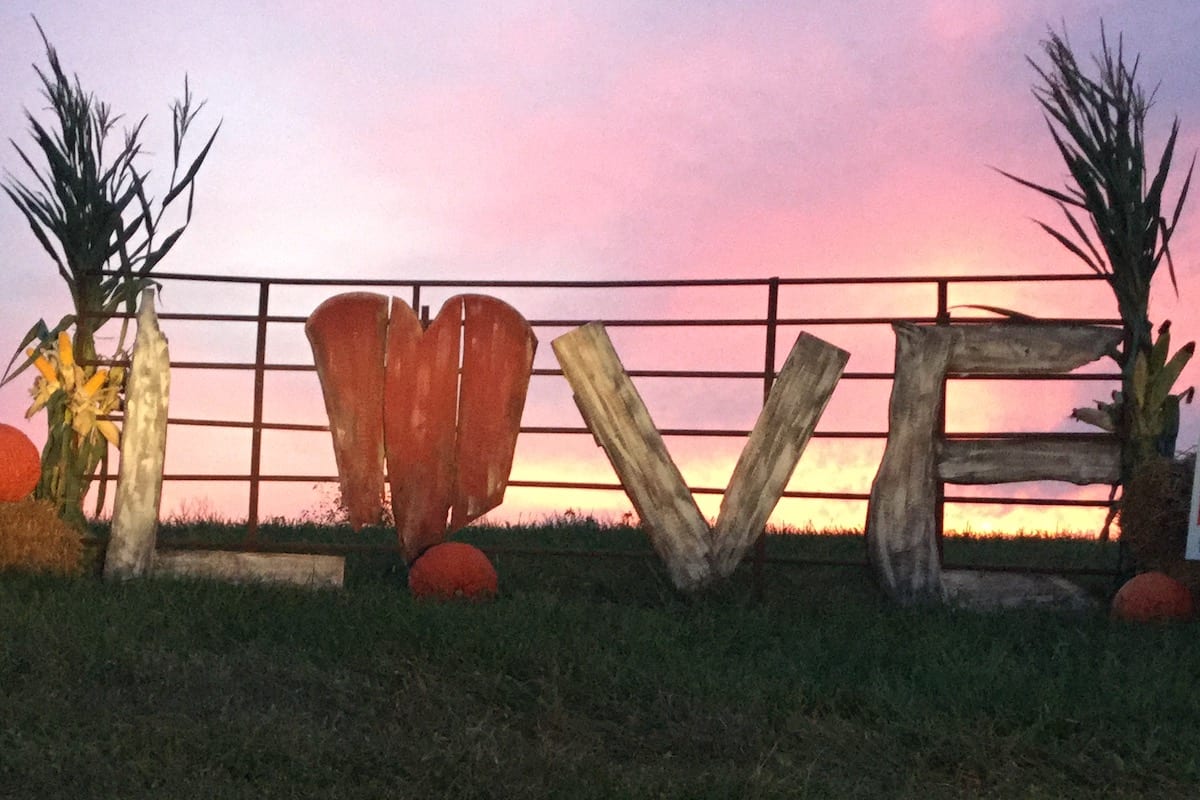 We are so excited to have our very own 'LOVE' artwork at the farm!
As many of you know, in 2011, Virginia launched a campaign to present our state as a family destination to vacation with those you love.What started off as basic white signs placed at various welcome centers quickly turned into amazing pieces of artwork located in unexpected places all over Virginia. We are thrilled to add ours to the list!
We've always wanted to add a 'LOVE' art piece to the farm, but hadn't come up with an idea until this year. I found an old gate at the barn and one of our wonderful staff found some old boards to make the letters. Gary took one look at it and said,"You're using my old gate?"
Turns out he made the gate in his vocational agriculture class back in 1967 or 68. His instructors had gone down to Newport News and picked up the metal pipes free of charge at a surplus sale at the shipyard and brought them back for student projects. So here's an old gate that has lasted for almost 60 years. Y'all know how we love pieces with a bit of history!
Head out to the farm and add some love to your fall festivities! Tag #LOVEVA to share your pictures!