It's that time of year. Charlie Brown and friends are out looking for the great pumpkin, and hundreds of others are searching for the that perfect pumpkin to carve or set on the front porch to welcome fall.  Here's a few you might find that are just a little different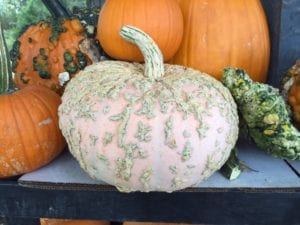 This one is called a "Peanut Pumpkin" or Galeux d'Eysine to be exact. The 220 yr old heirloom I think originates in France. The peanut type growths on the skin are actually a build up of excess sugar in the fleshy part of the skin. Excess sugar? Yep, peanut pumpkins are certainly edible; the flesh is sweet and delicious. Makes awesome pies!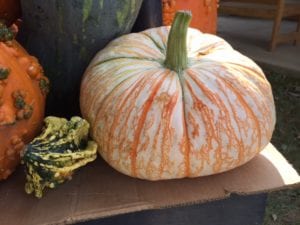 This one looks like a blood shot eyeball. It's name?  One Too Many.  (Seriously folks, you can't make this stuff up – check a seed catalog!) The skin becomes creamy white and the veins more red as the season goes along.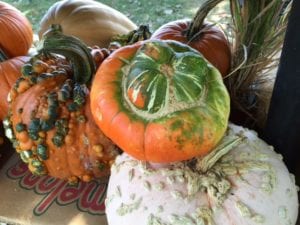 Turks Turban. Actually a winter squash, this one keeps well and has great flavor.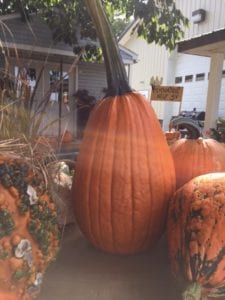 Me?  I'm just looking for a pumpkin that "speaks" to me.  Here's mine.  Can't wait to get painting on this one!
Next week….. Hints on painting pumpkins