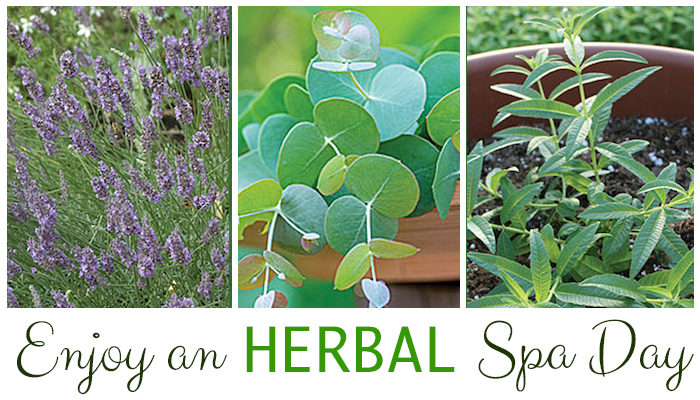 After a long day in the garden, wouldn't it be nice to kick off your clogs, grab a glass of wine, and treat yourself to a spa day? Here are a few DIY ideas to help you get your 'om' on!
Relaxing Body Oil…
Lavender has a relaxing, sumptuous scent so it's not surprising that it's used in oodles of massage oils, foot soaks, etc. To make your own bath and body oil, take a handful of lavender and bruise the leaves and petals. Place these in a jar and add just enough olive oil to cover the herbs. Place your jar a sunny window sill and shake every day for 2-3 weeks. You can add additional herbs to achieve a stronger scent. Use cheesecloth to press and strain the herbs. Voila! Your lavender oil is ready for relaxation! The oil can be stored in a dark place for up to a year.
Calming Shower…
One of the best things about a day spa is the luxurious aroma that permeates the air. To recreate this environment at home, simply hang a handful of eucalyptus in your shower. The heat and steam releases the essential oils into the air for a lovely scent. Light some candles for ambience, turn on some tranquil tunes, and enjoy! 
Invigorating Foot Scrub…
Featuring a blend of citrus and grassy notes, lemon verbena has a lovely invigorating scent. To make your own rejuvenating foot scrub, follow same steps for Lavender Oil to create your Lemon Verbena essential oil. Then simply add 2 cups organic sugar, ¾ cups coconut oil, and 6 drops of essential oil (you can add more to get the desired fragrance). 
For more DIY herbal spa ideas, visit our Pinterest page!