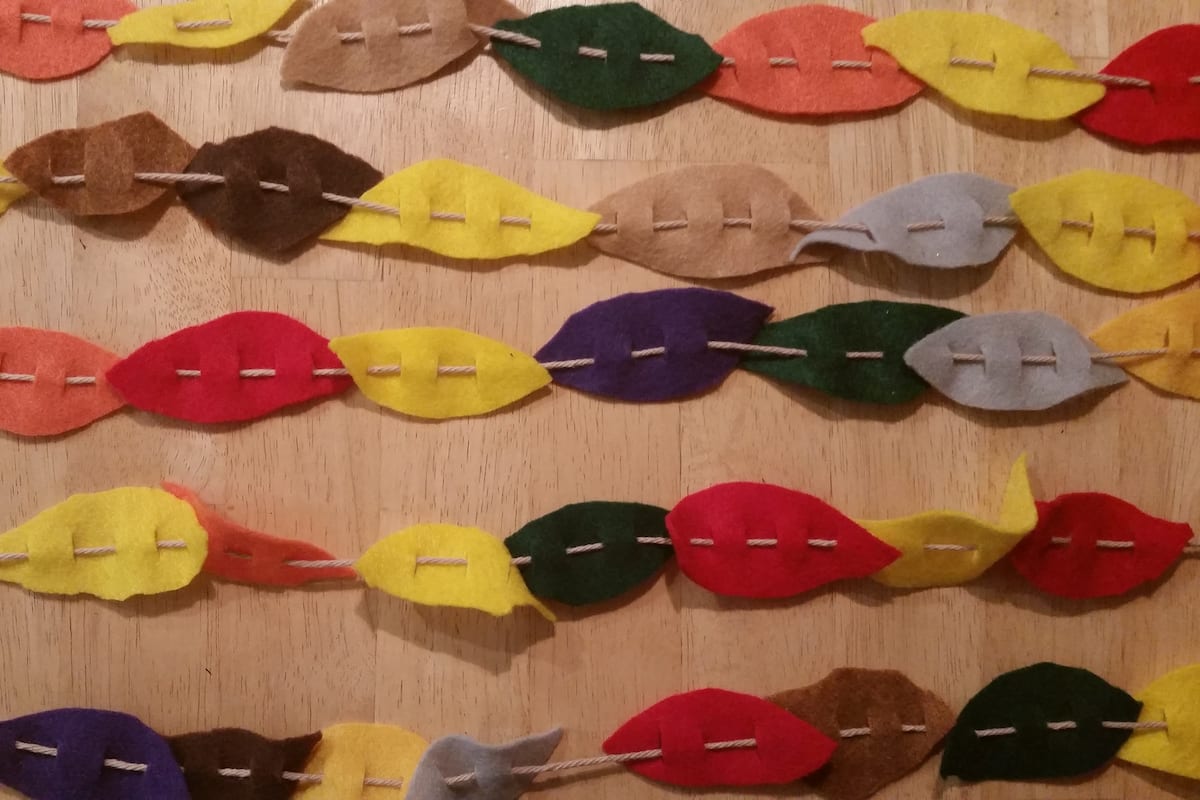 Fall is coming and the weather will soon be chilly. Crafts are a great way to spend time as a family as well as keep the little ones entertained indoors!
Here is one of our favorites!
What you'll need:
felt sheets (if you want to save time, you can also buy pre-cut leaves)
yarn
sharp scissors
Instructions:
Cut the pieces of felt into leaf shapes. As stated, you can buy pre-cut felt leaves to save you some time. There are a few ways you can create your garlands. We chose to cut little slits into each leaf for more of a woven look. This is easier for younger children as no needles are required. Another method would be to use a sturdy, sharp needle and sew the garland together. This would be more suitable for older crafters. Once you've added all leaves to your string of yarn, secure your garland by tying a knot at the end.
Visit us on Pinterest for more fun craft ideas!