We have a great new learning adventure at the farm! It's special to us, since educating about agriculture is our most important mission (besides having FUN).  We call it the AgMazing Barn!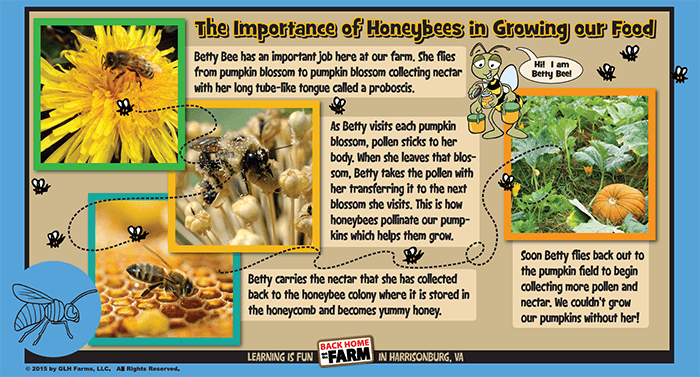 The AgMazing barn is filled with learning displays on crops that grow here on the farm and in the Shenandoah Valley of Virginia. Betty Bee shows the importance of Honeybees — and you'll find sections on corn, wheat and soy beans, too.
Did you know that 75% of all products in a grocery store contain corn or corn by-products? C'mon over and learn more!