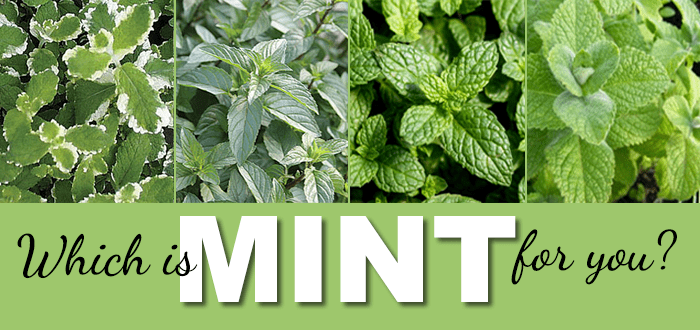 Did you know that there are 17 different varieties of mint?
As if we needed any more difficulty choosing a toothpaste!
Here are some of our favorites.
Chocolate Mint (yes, we said chocolate) adds a robust flavor to baked desserts and also makes a delicious tea. Simply fill a mug halfway with leaves, add boiling water, and let steep for a few minutes. Remove the leaves and add a splash of milk for a decadent drink!
Kentucky Colonel and Mojito Mint are favorites among cocktail snobs who frown upon using any other variety for their Mint Juleps and specialty drinks. It can also spice up a glass of iced tea.
The cooling effect of Apple Mint can be used as a natural pain relief remedy for insect bites and bee stings. Simply crush the leaves and apply them to the bite. It's also the mint of choice for the valley's delicious iced mint tea.
Pineapple Mint has a delicious fragrance and attracts pollinators like butterflies. As mint likes to be king and will quickly take over if you let it, plant it safely in a hanging basket near your garden to attract your winged assistants!