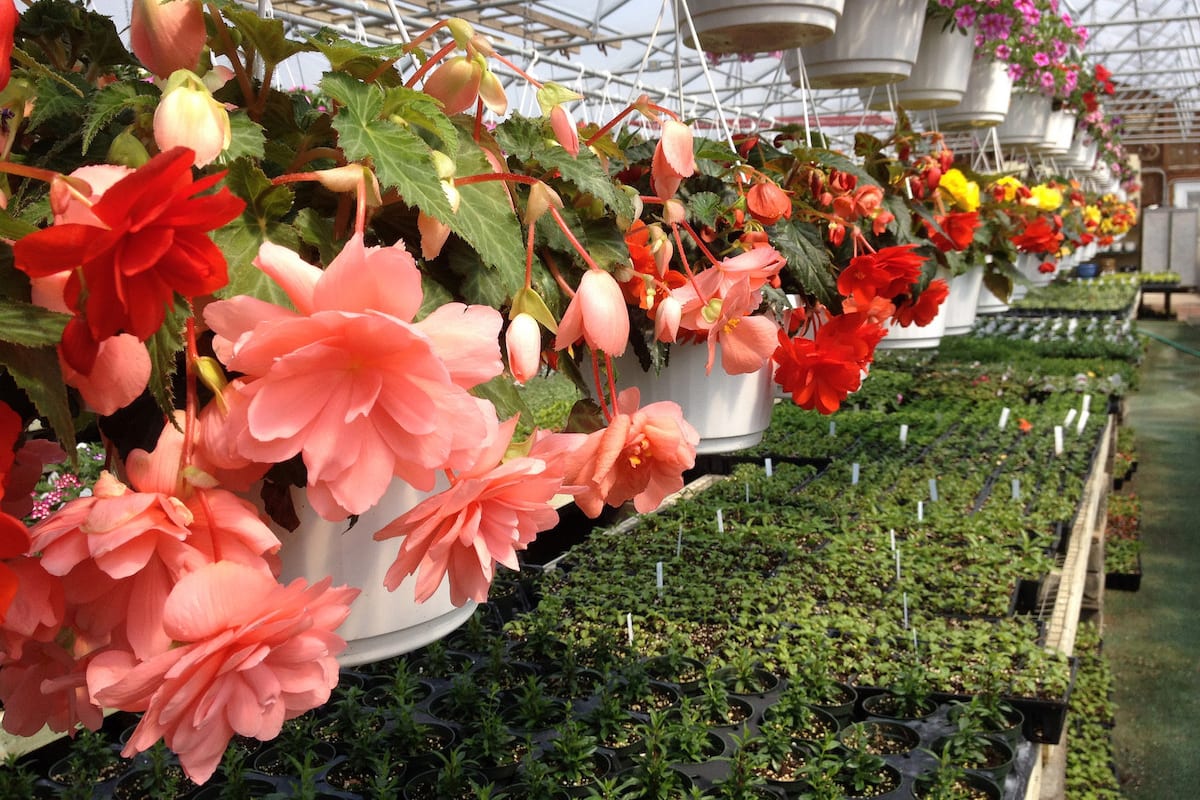 It's a brand new year at the Greenhouse and we have all kinds of gorgeous goodies to show you! We are so excited to showcase some of our new perennials. Here is a sneak peak of a few of our favorites!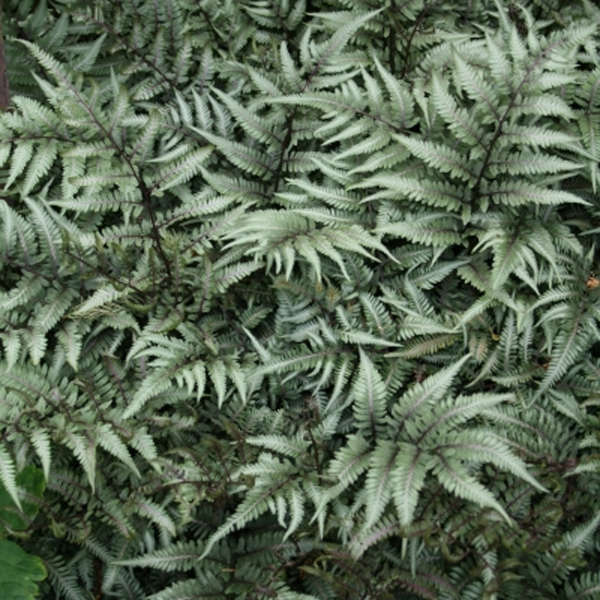 The Athyrium Godzilla is basically a Japanese painted fern on steroids. Most pictum varieties are 12-18 inches tall. Godzilla, on the other hand, forms a massive arching clump of silvery fronds with green highlights and dark purple stems 3 feet tall.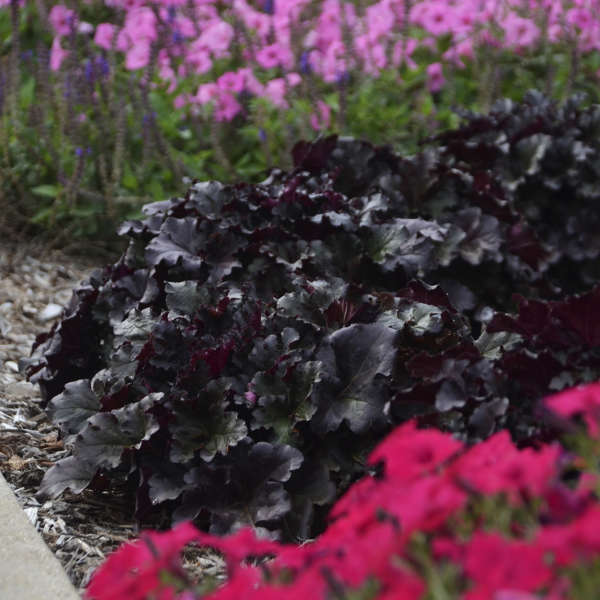 Showcasing shiny, jet black leaves, the Heuchera PRIMO Black Pearl is the new standard in black Heuchera. The leaves features scalloped ruffled edges and rosy purple undersides. Most importantly, the Black Pearl maintains it's intense black color even in full sun. The white flowers are held in pink calyxes.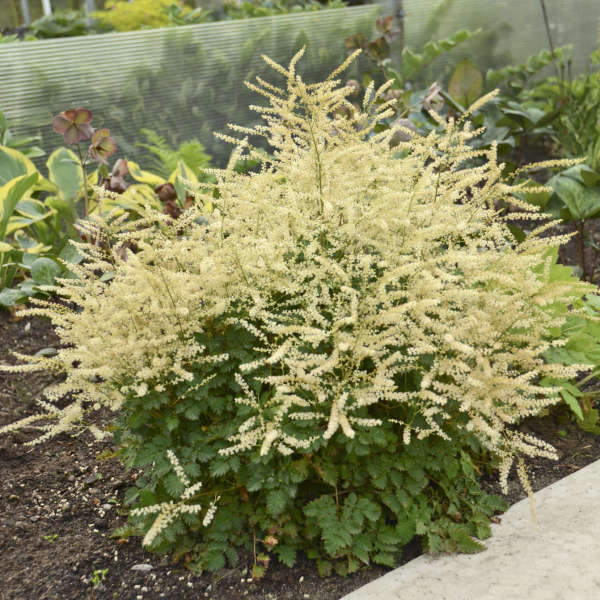 A Proven Winner, the Aruncus Chantilly Lace is a part-shade loving plant that blooms late spring to early summer. Sprays of lacy, cream-colored flowers cover the dark green foliage. While similar to the Astilbe, it is much more drought tolerant. This stunner will make quite an impact in the garden at 30-32 inches tall.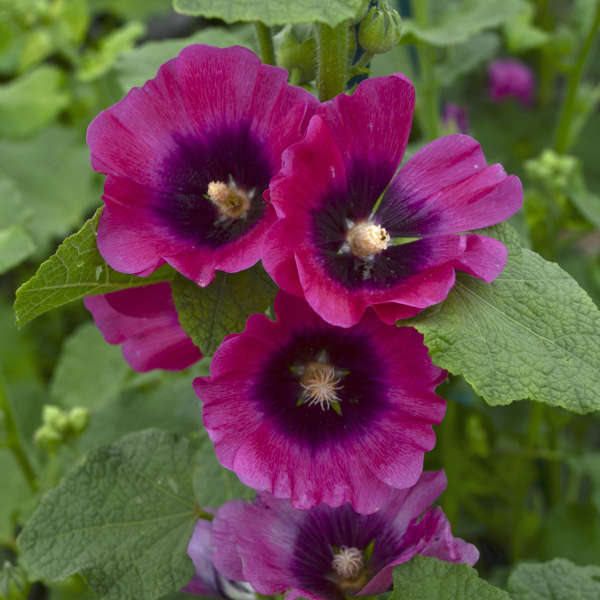 After sixteen years of breeding, the Alcea Rosea Hollyhock Halo Cerise has finally been brought to market. It's flowers are single, large and cerise pink with a deep purple halo. What makes this perennial so special is its hardiness. Most hollyhocks are biennials.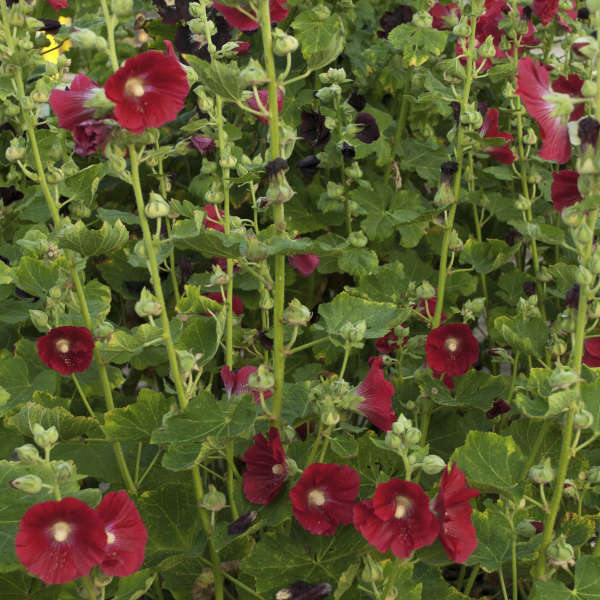 We will have another gorgeous hollyhock, the Mars Magic. Both grow up to 5-6 feet tall and look wonderful in the back of a garden or along a building.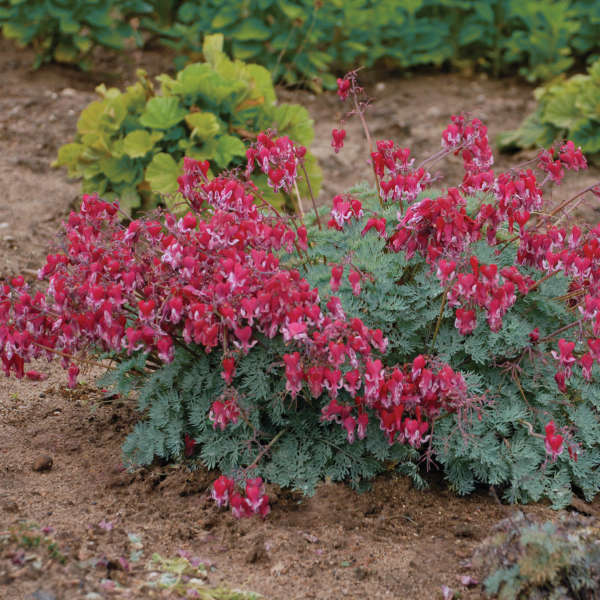 The Dicentra Fire Island fern is more vigorous and disease resistant than other varieties. It flowers earlier and has a heavier crop of sterile blossoms. This sun-loving fern has red heart-shaped flowers that appear for months! Its frosty blue foliage makes a stunning backdrop for the flowers.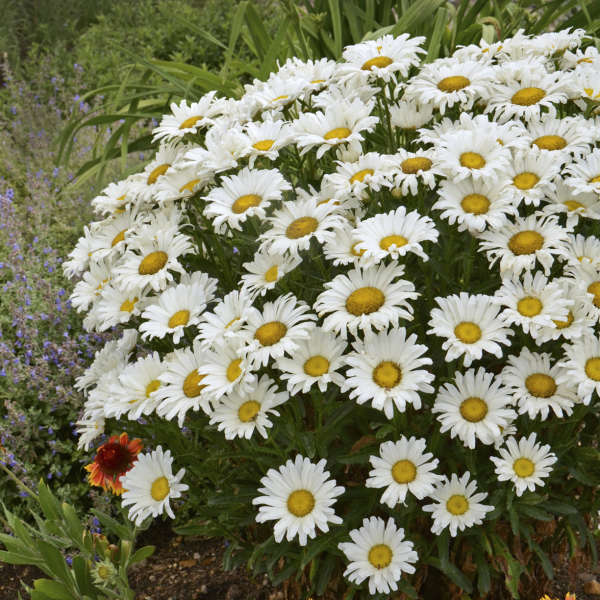 The Leucanthemum Daisy May is an old-fashioned favorite bloom with 3-inch single, pure white flowers. It grows just 20-24 inches tall and blooms early to late summer. It offers a nice mound of color and won't get top heavy like traditional Shasta Daisies.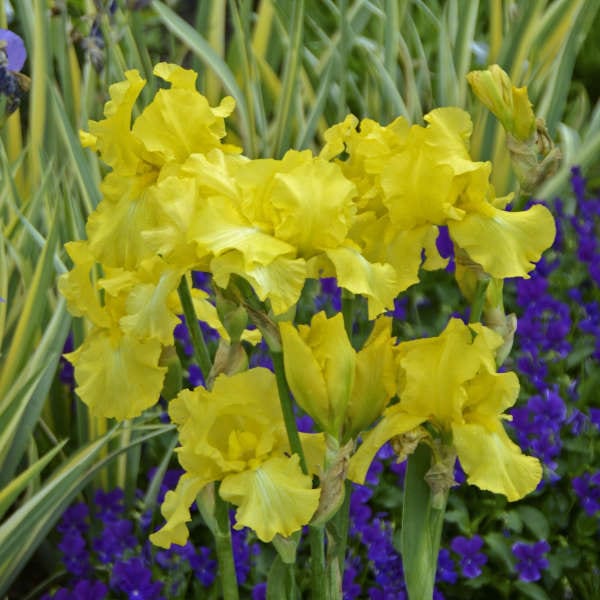 Last but not least, is the Iris Harvest of Memories. This variety features radiant yellow blooms with slightly ruffled petals and a slightly sweet fragrance. It's also a dependable rebloomer in the summer and fall.
Come see these beauties for yourself during our Greenhouse Garden Party from March 23-25. Enjoy door prizes, refreshments, beautiful plants, 10-minute "how-to" sessions and more! Follow us on Facebook for updates!