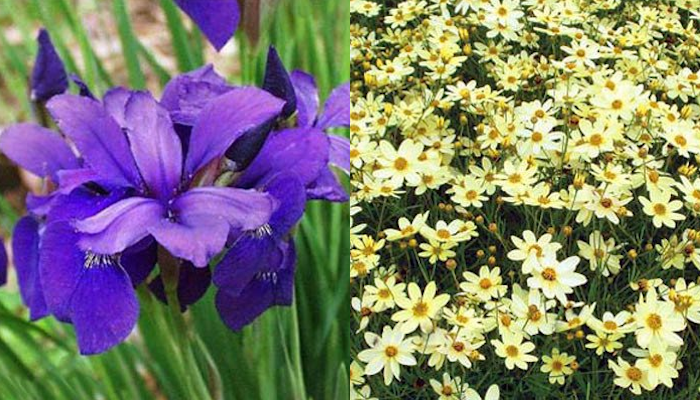 We attended a perennial plant seminar this past week.  There was so much to  take in! Here are a few highlights from our trip. 
Hellebores – Those wonderful plants that bloom in late winter!  The singles varieties self-sow much more prolifically than the doubles. For what these plants usually cost, that's a good thing!
Rue –  Like an herb, it's a great swallowtail butterfly host.
Chives – While we're talking about butterflies, let your chives overwinter.  Their cheerful blooms in the spring are a great early butterfly nectar source!
Broadleaf Coreopsis – These varieties are very hard to kill. I was glad to hear this, because I can kill the threadleaf varieties in a heartbeat!  There's a new series called Li'L Bang. Varieties –  Red Elf, Starstruck, and Daybreak . They're 6-10" tall.  Very pretty!
Iris – Did you know that that there are Iris varieties that re-bloom in the fall?  We have a blue one out at the farm, but there are more colors. Check out Apricot Silk.  We hope to have 5 or 6 colors to sell this year!
Keep tabs on what's growin' in the Greenhouse here!