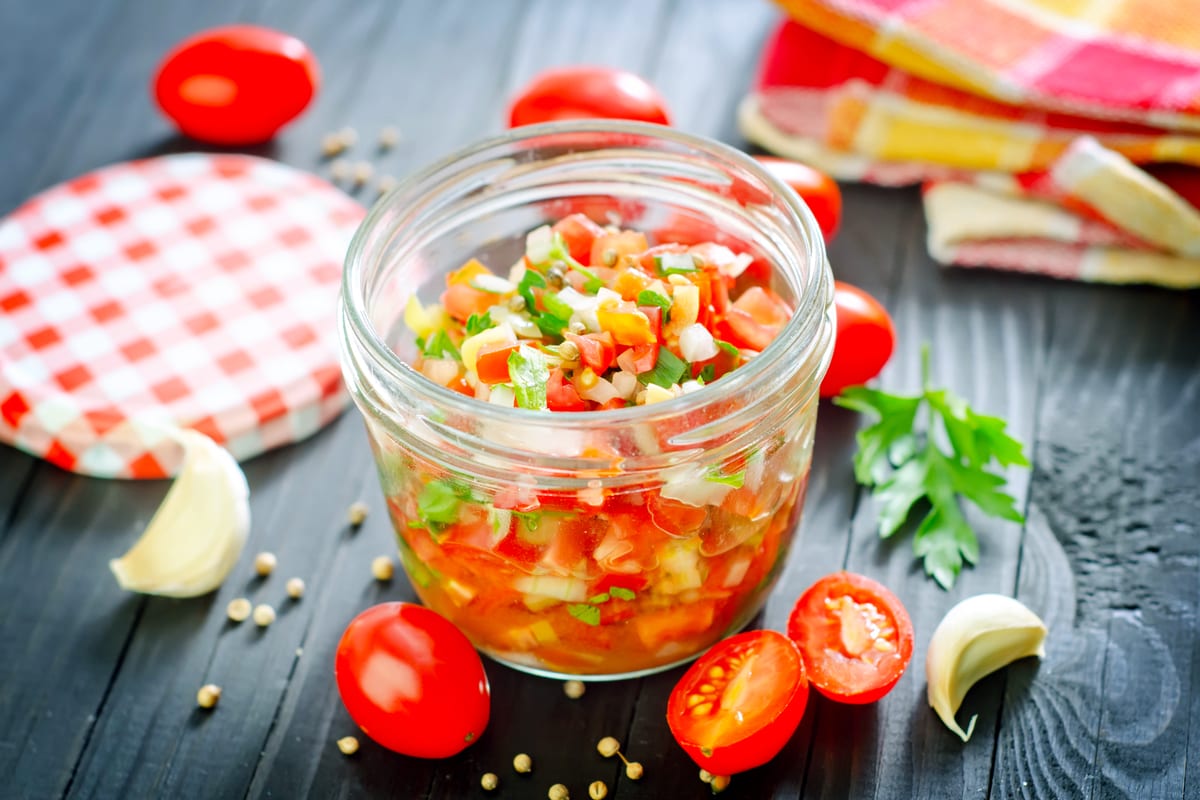 What better way to celebrate Cinco de Mayo than with a big batch of fresh mango-tomato salsa? The mangos help balance out the heat of this traditional Mexican recipe!
INGREDIENTS
1 medium tomato, chopped
1/2 large mango, diced
1/2 small red onion, finely chopped
1 Serrano chili, thinly sliced
1/4 cup chopped cilantro
1 tablespoon extra-virgin olive oil
1 tablespoon lime juice
Kosher salt
Freshly ground black pepper
In a bowl, toss together all ingredients. Season with salt and pepper to taste and serve!
Add that farm-grown taste with cilantro, Serrano chillies, and tomatoes from the Greenhouse!