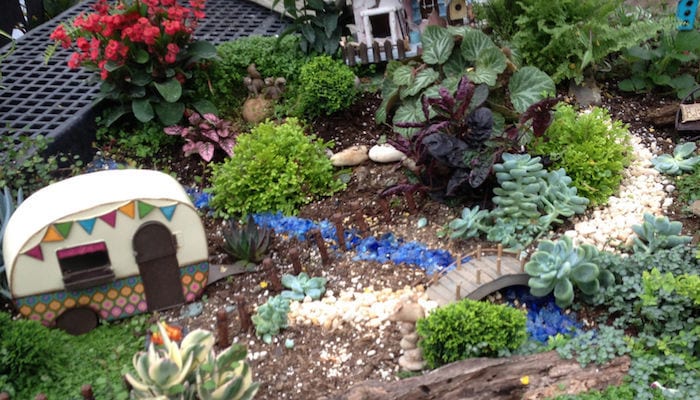 Fairy gardens were first introduced to the United States in the late 1800s. Since then, they have become a popular activity for people of all ages. Here are a few ideas for kid-friendly fairy gardens!
What you'll need…
Containers –  There are lots of options that are suitable for a fairy garden container. Large plant saucers are very easy  and give kids a good sized area to create in. Other fun options are wheelbarrows or simply a little spot in the yard. If you are planning on including plants, be sure that your container has drainage. 
Figurines – While traditional fairies and gnomes are always fun, kids can put whatever tickles their fancy in their garden! Littlest Pet Shop animals, Star Wars LEGOS, small plastic dinosaurs, or action figures (Superman and Captain America could have some serious adventures!) would be a lot of fun! 
Structures – There are a lot of options for structures as well. You can add pre-made buildings like those available at our Greenhouse or create your own out of 2-liter containers, milk cartons, or small boxes.
Other materials – Soil or sand provide a good base for your fairy garden. Stones and painted rocks can be used as walkways and blue glass pebbles are great for creating a stream! If you'd like to add plants to your garden, Stepables are perfect! They are also used as ground cover so they don't grow very high. You can also add Fairy Flowers for some serious panache! Stepables and Fairy Flowers are available at the farm!
Visit our Pinterest page for inspiration!