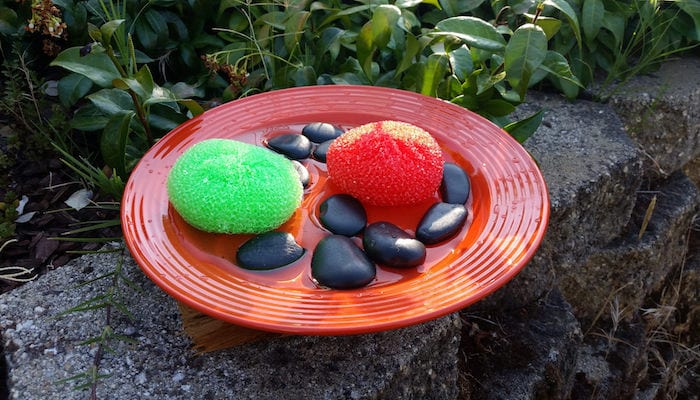 We absolutely adore butterflies here at BackHome-ontheFarm! So much so that we have an entire Enchanted Glen filled with the winged beauties, caterpillars, and the plants that attract them! If you love butterflies as much as we do, here's a fun project that is sure to fill your backyard with these amazing creatures!
What you'll need:
1 plate or plant tray
2 plastic dish sponges
stones
sugar
water
Make it:
To make the nectar, add 4 parts sugar to 1 part water to a pot and boil until sugar dissolves. Cool before adding to feeder. Any extra nectar can be stored in the fridge for 3-4 weeks.
Add the dish sponges and stones to the tray. Add nectar. Make sure stones are not submerged in nectar as butterflies like to perch on them while feeding.
Place your feeder in a sunny area near your garden.
Check out our blog for more fun ideas!