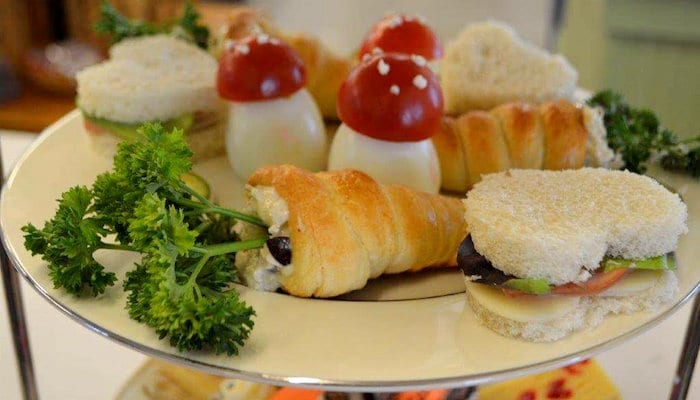 At our Mad Hatter Tea Party, I just couldn't resist trying these amazing "carrots"!
The recipe called for filling them with egg salad, but since we had so many children attending, I used chicken salad.  You can't get any simpler! Just buy a can of crescent roll dough. I found the little cream horn forms at the kitchen store at the Dayton Farmer's Market. 6 for just $2.69!  
I was intrigued by the idea of painting my carrots so they'd be that brilliant orange color, but in the end, I chickened out.  I think they turned out great with just a simple egg wash. 
Here's a tutorial I found helpful.
Happy Easter!
Want to join us for Country Tea? Click here for events!