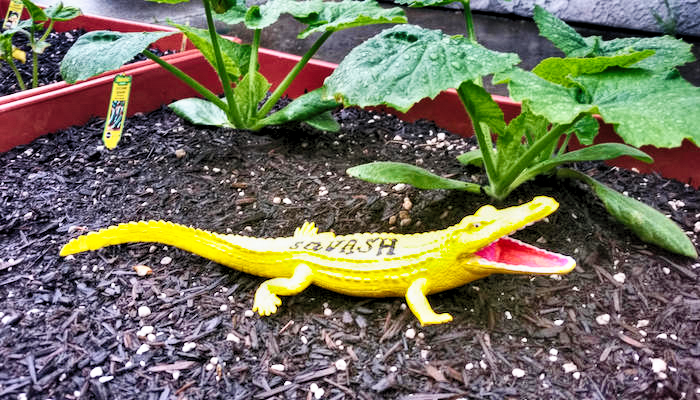 It's not always easy to remember what's what in your garden. Here is a fun garden marker idea that will help you and your family remember what you planted. They also add a bit of pizzaz!
Animals in the garden…
Your kids (and probably, your inner-kid) will love these! Have your kids pick out their favorite plastic figurines. We found great options like dinosaurs, horses, and reptiles at the local dollar tree.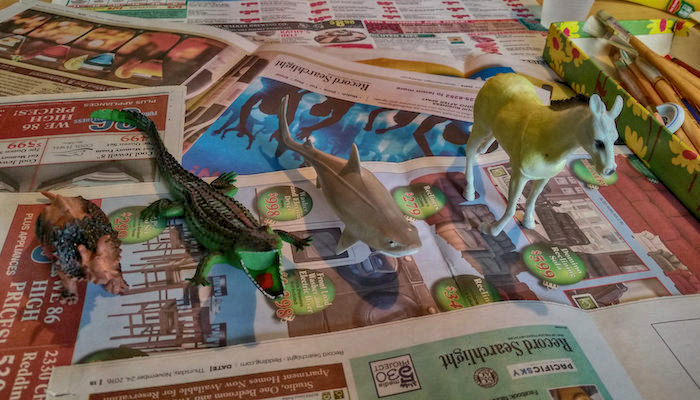 Time to paint! After protecting your art surface with newspaper, lay out a few cheap paintbrushes, some plastic cups for brush cleaning, and your paint. If these are for an outdoor garden, be sure to pick a type of paint that can hold up to the elements. We like FolkArt Multi-surface because it's a hardy paint and it comes is soooo many amazing colors!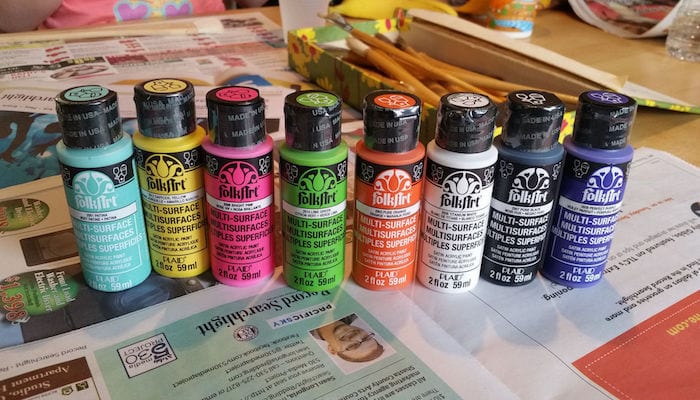 Depending on the material of your figurines, you may need to do two coats of paint. Allow paint to dry completely between coats.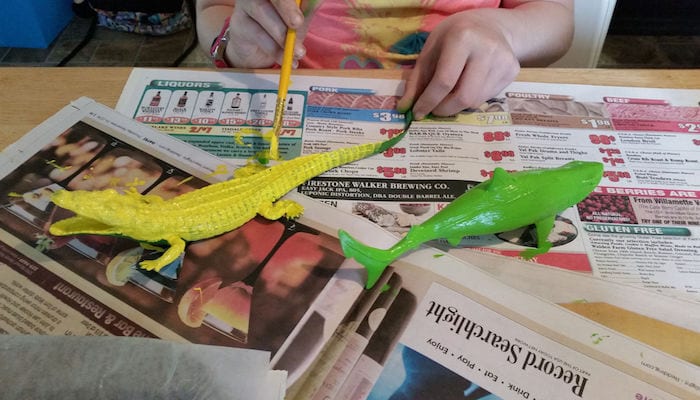 After your figurines are dry, you can use paint or a black permanent marker to add the name of your plants and/or flowers. We used one color on each, but you can be as creative as you want to be and add stripes, polka dots, etc.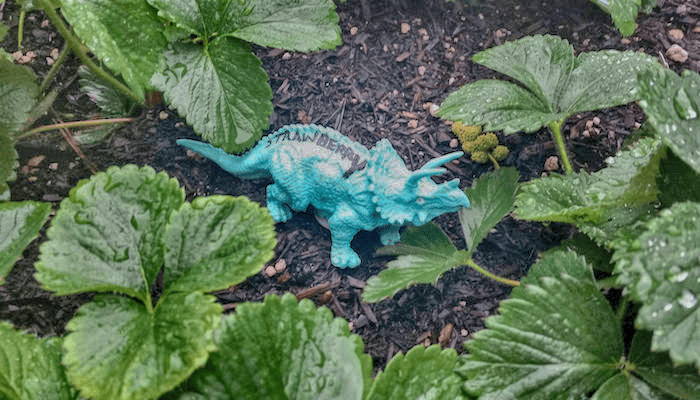 All you have to do now is place your awesome new markers in the garden!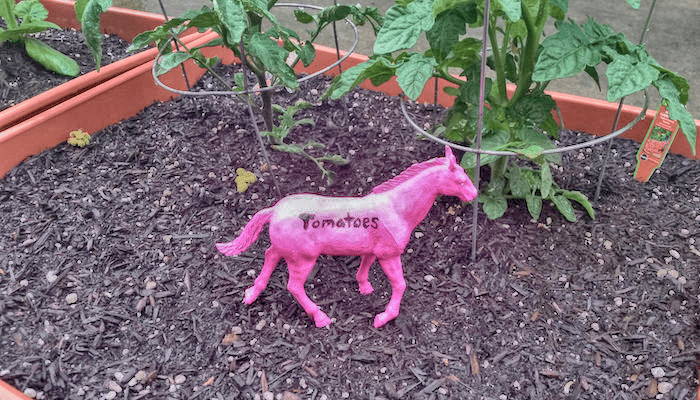 Visit our Pinterest page for more garden bling ideas!